Until recently, the insurance industry was considered one of the most conservative. People could not imagine concluding a contract without a pile of documents. We could not imagine settling an insurance claim and receiving a payout in several minutes or hours. Nevertheless, global digitalization has helped the insurance industry. Now, InsurTech has become one of the fastest-growing sectors of the digital economy.
This article discusses the importance of insurance industry transformation, technologies that drive digital transformation in the insurance industry, and examples of insurance companies that have undergone successful digital transformation.
What is insurance digital transformation?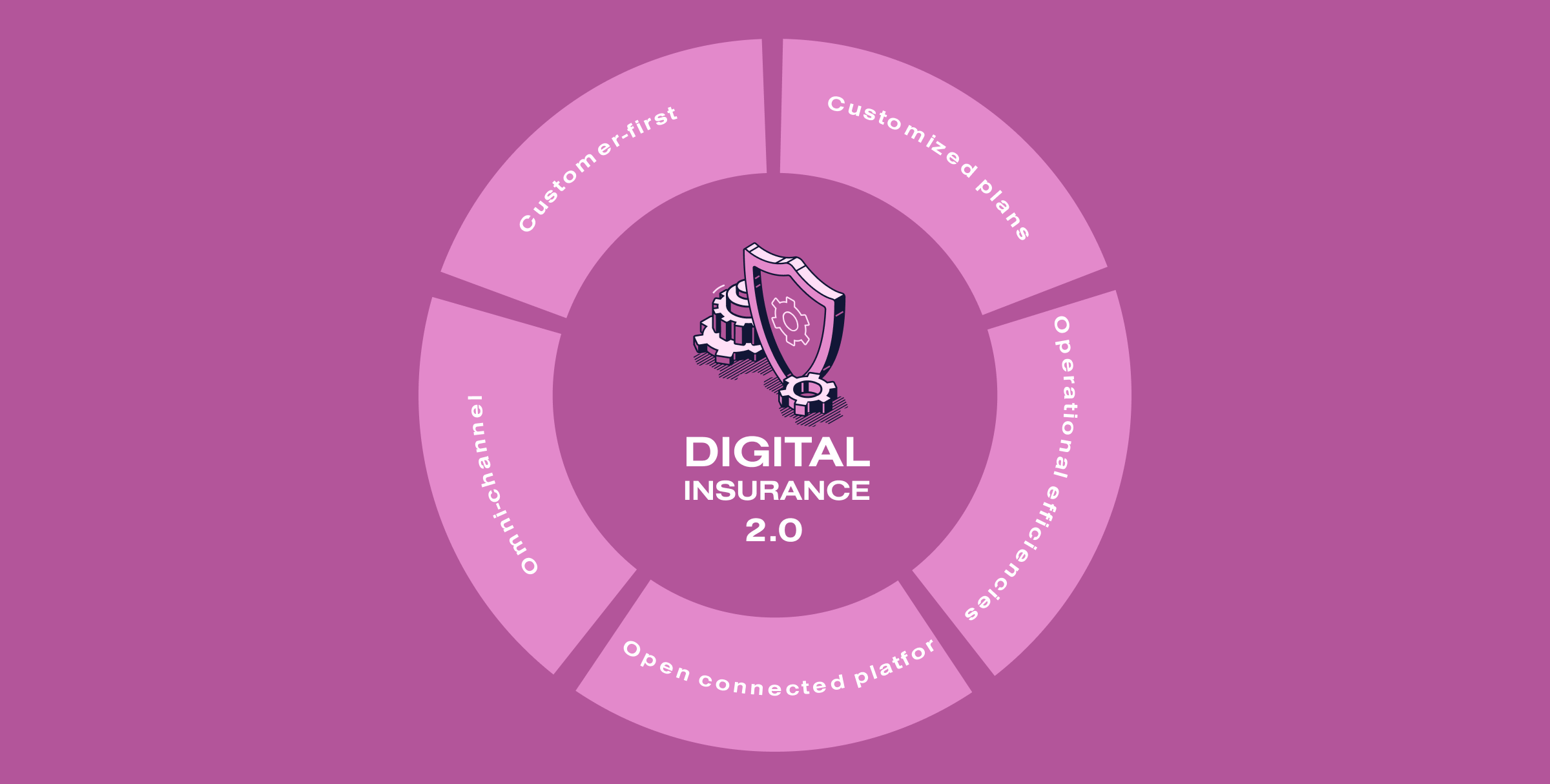 Digital transformation in insurance is implementing innovative digital technologies and strategies to improve all aspects of the insurance business, including customer experience, operational processes, data analytics, risk assessment, and portfolio management. This process involves transitioning from traditional data processing and business methods to modern technologies such as artificial intelligence, data analytics, cloud computing, the Internet of Things, and blockchain.
The insurance business is an obvious example of where the digital transformation of business processes can significantly change the standard operating patterns of insurance companies. For example, historically, companies have used statistical data to calculate premiums applicable to their insurance products. Modern technologies such as Cloud Computing, Big Data, Artificial Intelligence (AI), and the Internet of Things (IoT) allow companies to collect and process information about their subjects of interest in real-time. This capability can completely change the paradigm of the insurance business.
Why is digital transformation in the insurance industry important?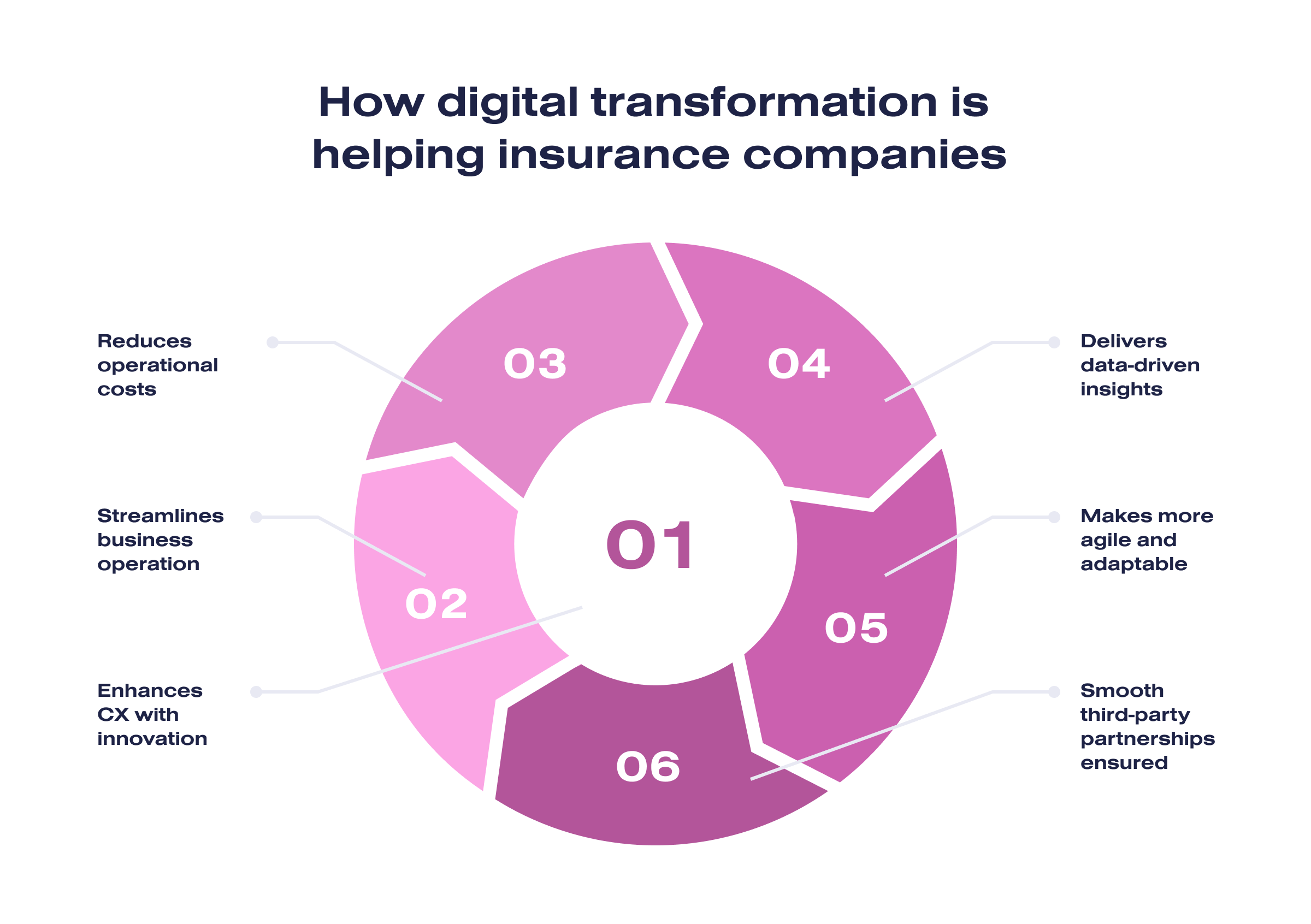 Digital transformation plays a key role in the insurance industry for several important reasons:
Improving customer experience. Digital channels allow insurance companies to communicate with customers more conveniently and efficiently. This includes online policy sales, simplified claims processing via mobile apps, and faster handling of customer inquiries.
Product personalization. With data analytics and AI, insurance companies can create more customized insurance products, taking into account customers' unique needs and characteristics.
Improved risk assessment and management. Digital platforms allow more accurate data analysis and risk assessment. This helps insurers set insurance rates more accurately and predict future losses.
Fighting fraud. Suspicious behavior and potential fraud can be identified using analytics and ML algorithms. This reduces losses for insurers.
Creating new products and business models. Digital technology opens the door to developing innovative insurance products and business models such as pay-as-you-go, cyber-attack insurance, etc.
Adapting to changing market conditions. The insurance industry is subject to constant change, including regulatory changes, climate change, and economic factors. Digital transformation enables companies to respond and adapt to these changes faster.
As a result, digital transformation helps insurance companies become more competitive, provide better customer service, and manage risk more effectively, which is vital for their long-term success in the market.
Technologies that drive digital transformation in the insurance industry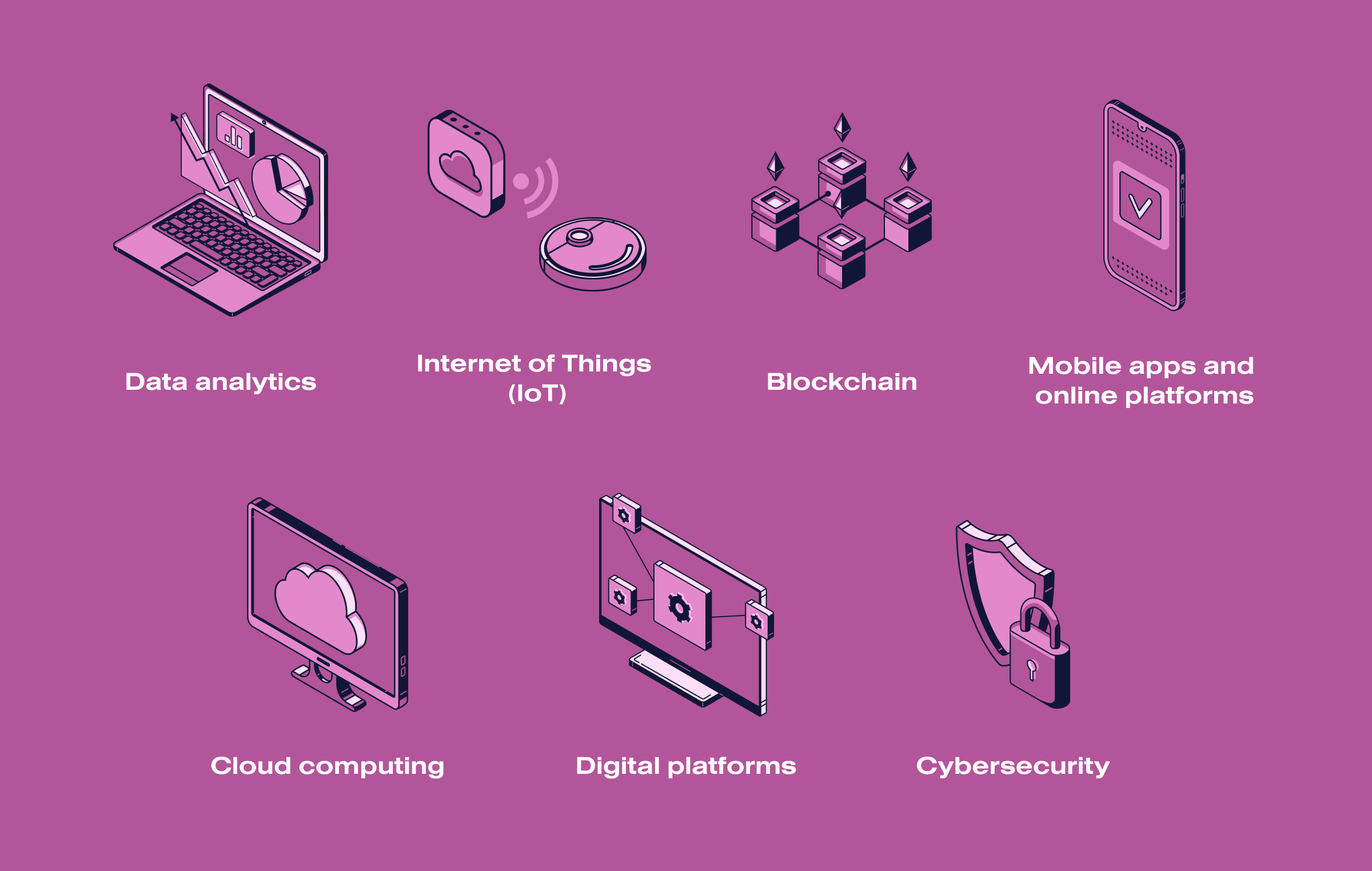 Many technologies in the insurance industry are driving digital transformation. Here are some of the most significant ones:
Data analytics. Insurance companies use data analytics to analyze customer data, loss history, and other information to optimize business processes and create personalized insurance products.
Internet of Things (IoT). With sensors installed on insurance objects (such as cars or homes), insurers can get real-time data on the condition and usage of these objects. This helps in risk assessment and designing insurance products tailored to specific conditions.
Blockchain. Blockchain technology can be used to provide security and transparency of data in insurance. It can help simplify the processes involved in underwriting and settlement of insurance claims, as well as fighting fraud.
Mobile apps and online platforms. With the development of mobile technology and internet access, insurance companies provide customers with convenient mobile apps and online platforms to buy policies, settle claims, and communicate with the company.
Cloud computing. Utilizing cloud computing allows you to store and process large amounts of data and scale business processes as needed without significant investment in infrastructure.
Digital platforms and ecosystems. Creating digital ecosystems and partnerships with other companies allows insurers to provide a wider range of services and insurance products. It improves customer experience.
Cybersecurity. Insurers are developing products and services to defend against cyberattacks and data loss.
These technologies work together to provide a more efficient and innovative insurance industry. By the way, we also recommend you read our article Digital transformation in banking: a complete guide.
Five examples of insurance companies that have undergone successful digital transformation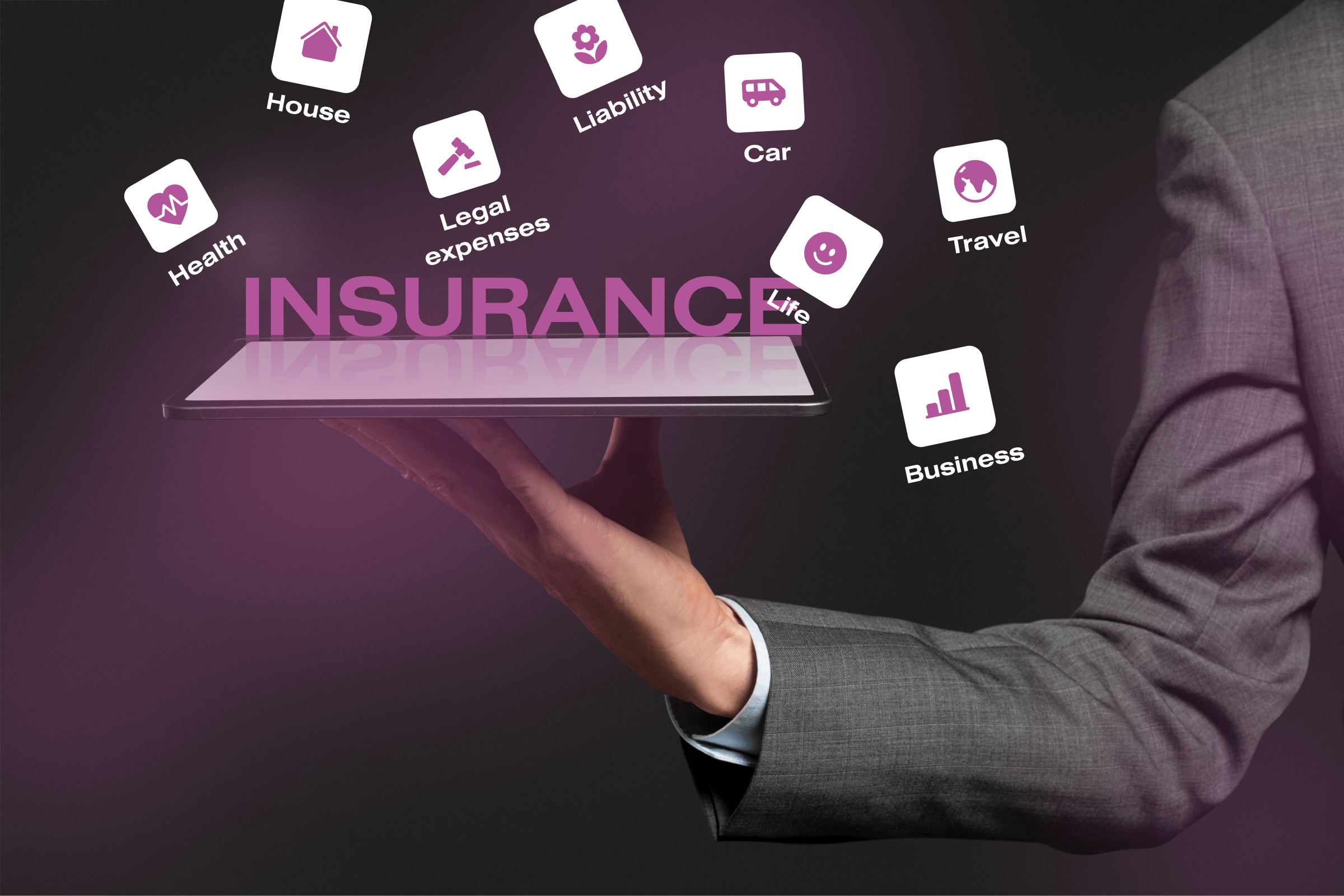 Here are five examples of insurance companies that have successfully undergone digital transformation:
Generali Group. This Italian insurance group is actively investing in digital technology. They have developed digital platforms for customers and agents and implemented data analytics and state-of-the-art risk assessment systems.
Swiss Re. Swiss Re is a global leader in reinsurance. They use Big Data analytics and artificial intelligence to improve risk management processes and create innovative products.
USAA. It is an insurance company specializing in serving the military and their families. They are actively developing mobile apps and online services to simplify customer interactions.
Aviva. It is a UK-based insurance company that is investing in digital sales and customer service channels. They are also experimenting with blockchain and other new technologies.
Tokio Marine. Tokio Marine is a Japanese insurance company that focuses on innovation in insurance. They have created a startup incubator to foster the development of new digital insurance products.
These companies have demonstrated the ability to adapt to digital changes in the insurance industry and utilize modern technology to improve their business processes and customer satisfaction.
How can SoloWay Tech help you with digital transformation?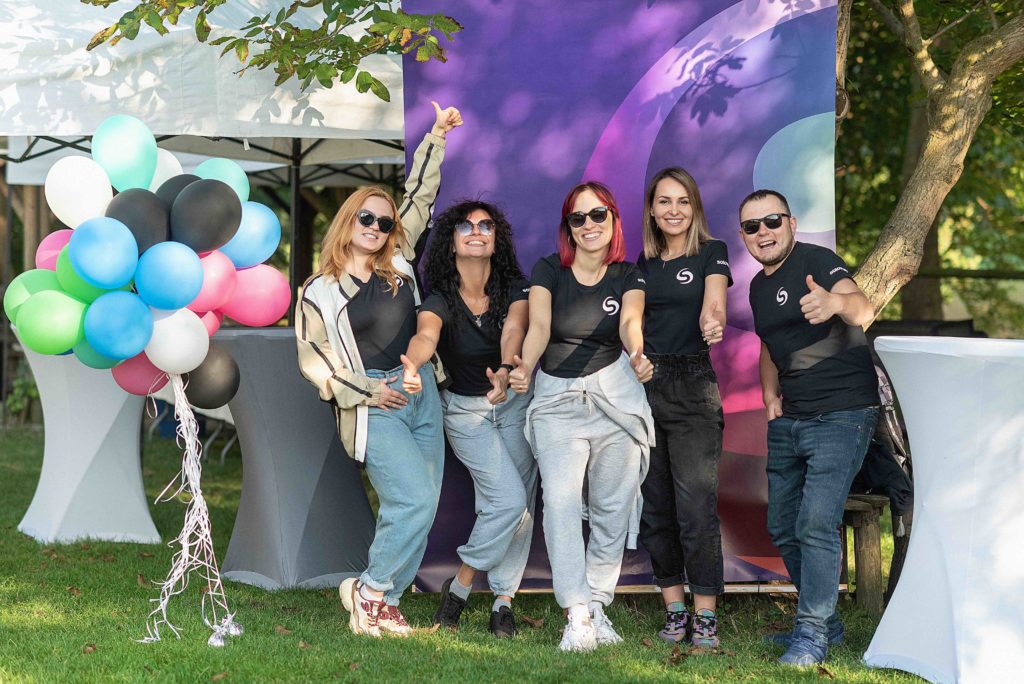 Our team at SoloWay Tech plays a crucial role in helping insurance companies with digital transformation. Here's how our experienced software development company can assist you:
Assessment and strategy development. We can comprehensively assess your current technology infrastructure, processes, and goals. We will help you to define a clear digital transformation strategy, including objectives, key performance indicators (KPIs), and a roadmap.
Custom software development. We can design and develop custom software solutions tailored to your specific needs. This can include policy management systems, claims processing platforms, underwriting tools, and customer portals. We utilize modern technologies like artificial intelligence (AI), machine learning (ML), and blockchain to enhance the functionality and efficiency of insurance operations.
Legacy system integration. We can integrate new digital solutions with legacy systems to ensure a smooth transition and data continuity. Our experts can implement APIs and middleware to facilitate communication between disparate systems, enabling data sharing and real-time updates.
Mobile and web applications development. We can develop user-friendly mobile apps and web portals for customers, agents, and employees. We can enable customers to purchase policies, submit claims, access policy information, and receive real-time updates via digital channels.
Scalability and flexibility adoption. We can build scalable, flexible software architectures that adapt to changing market demands and emerging technologies. Moreover, we can ensure that the technology stack is easily upgradable and expandable.
We can scale easily as we have many experienced developers from different domains. Feel free to contact us to discuss your project!
Conclusion
The insurance market is positively affected by digitalization due to the implementation of digital projects that simplify the choice and interaction between the insurance company and the client. By leveraging the examples and technologies discussed in this article, insurance companies can embark on a more agile, customer-centric, and resilient future. Those who embrace these changes are likely to thrive in the industry and contribute to its continued evolution. Look for someone with expertise in the insurance industry? Contact us!