Incorporate Cutting-Edge Technologies into your business with Soloway

and get ahead of your customer's requests, holding your leadership in the market
14+

years of experience

800+

developed projects

500+

satisfied clients
Cutting-edge technology establishment: an integral part of your digital transformation
Integrate new technologies evolutionarily

IT market changes rapidly; staying a leader requires continuous changes depending on customers' needs. Conquer the market and entrust professionals adding new functionality into your current products and systems.

Scale your business predictably

Development and integration of new projects come easy with a clear prognosis based on cutting-edge technologies' opportunities. Make informed decisions with the Discovery phase analysis and reduce risks while entering new markets.

Delegate routine tasks to machines

High-level technologies are vital for large enterprises' optimization processes as they reduce human factors, save time, and increase efficiency. Clear your staff schedule for creative tasks with AI.

Invent new products with Soloway

Come up with entirely new ideas based on state-of-the-art technologies. We'll design a step-by-step project development plan, take over management and release within our IT transformation consulting approach.
We create new projects and transform mature businesses by integrating innovative solutions
Mature business modernization by state-of-the-art technologies. We set up IoT control of supplies and program ML for your internal process optimization. Being experts in the field, we integrate blockchain-based technologies for providing security and add needed functionality as AR/VR, customization based on big data, or chatbots with AI to satisfy customers.

New projects development based on cutting-edge technologies. Our team has expertise in innovative products and services development and AI programming for your creative idea embodiment. We produce a sustainable but confident plan and make current business scaling predictable with Data Science and big data-based solutions.
State-of-the-art technology-based solutions and services we provide
01 Data Science & Big Data
Data Science & Big Data is a revolutionary technology that can help businesses make sense of large amounts of data. It can help you find hidden patterns, correlations, and trends. With Data Science & Big Data, you can make better decisions, faster.
02 AR/VR end-to-end development
AR/VR technology can help businesses in a number of ways. It can improve customer engagement, increase sales, and boost customer satisfaction. With AR/VR development from our team of experts, you can take your business to the next level.
03 Blockchain-based technologies
Many businesses are still unaware of the potential of blockchain-based technologies. By harnessing the power of the distributed ledger, businesses can streamline their operations, reduce costs and improve transparency. With such benefits, it's no wonder that more and more businesses are turning to blockchain to power their operations.
04 IoT Engineering
IoT Engineering is a cutting-edge technology that can help businesses of all types to increase efficiency and productivity. By automating tasks and processes, IoT Engineering can help businesses to save time and money. It can also help businesses to improve customer satisfaction by providing better and more efficient services.
05 End-to-end ML and AI engines implementation
End-to-end ML and AI engines implementation can help businesses automate tasks, improve efficiency and make better decisions.
We provide long-term IT support services for our partners. Find your industry.
eCommerce

Our engineers set up personalization using Big Data and help increase sales, lowering goods returns with VR / AR

Retail

We integrate IoT systems to establish supply chains without human involvement and simplify management using AI

Logistics & Transportation

Soloway collects and systemizes Big Data and help predict further transportation conditions, optimizing routes, saving time and resources

Manufactures

We provide enterprise management solutions using Artificial Intelligence and program industrial robots for efficiency increases and more controlled processes

e-Learning

Our dedicated team integrates VR technologies into educational systems. Learning comes without real risks, which is vital for pilots, medics, and other professions that require extra responsibility

On-demand services

Soloway integrates blockchain-based solutions for your business`s data security and finances` safety. We create and deliver new projects based on innovative technologies
Why choose Soloway as your companion in innovative technology development?
We uncover all business needs through an audit and offer products, services, and solutions that perfectly match with them. Our approach allows you to focus on your business as a whole system and not just make minor changes.
Book a call
Our companions' solos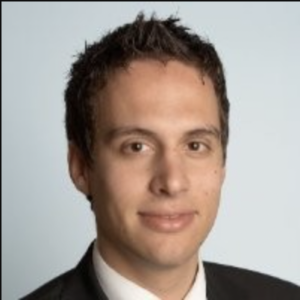 Reto Peter
Retail
Founder at Edit Suits
We offer custom menswear with online and offline showrooms in Singapore and the UK. People sign up online, come into the showroom, and are measured. We then have their measurement profiles so they can go and reorder online when necessary.
Initially, we had a booking tool that was relatively basic. Together with Soloway (formerly bvblogic), we overhauled the booking tool, making it a lot more flexible and useful to our needs. In the end, we started with the development of an entire order management system that administers measurements and tracks orders along the process. Soloway's streamlining of the booking system nearly eliminated customer service calls, reducing staffing needs. Their intuitive project management system allowed for an easy flow of information. Soloway was an honest and transparent development partner.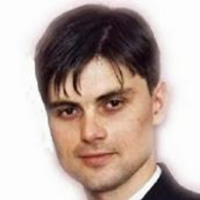 Ruslan Magal
Ecommerce
ex. delivery manager at Moyo
From the very beginning of cooperation with Soloway (formerly bvblogic), I have been persuaded in the high level of responsibility of their employees in the performance of the tasks of various complexity. All the tasks are always accurately reviewed and implemented on time. In addition to the team of professional Software Developers, you can always count on Account Managers, who support the project as well. The positive experience with Soloway gives reason to talk about further cooperation on a regular basis.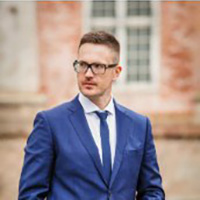 Arvo Juhkov
Ecommerce
CEO at Voolar Agency
We've worked with Soloway (formerly bvblogic) on 3 projects so far. Thanks to Soloway's broad resource pool and rapid response time, third-party clients regularly express satisfaction with their final products. The team's ability to manage major projects smoothly and consistently ensures a strong ongoing partnership.
What did I find most impressive about Soloway? They have a large team, and they can provide a multitude of services beyond web programming like mobile-app development. Being able to order different services from the same place is good for me since I don't have to stay in touch with a number of companies.

After the discovery phase of consulting services, we start a new phase that includes our solution integration into your current IT system. Watch our full-cycle roadmap
01
Problem analysis
We start with an in-depth analysis of your situation. Our main goal is to understand your business, requests, and current position on the market.
02

Solution creation

At this stage, we assemble a team and create optimal solutions for your project. We start with prototyping and UI/UX design.

03

MVP development

After you approve our proposed solution, our team uses Agile methodology to make your project live as an MVP.

04

Product integration

We release the product and help you integrate the solution into your tech infrastructure. You own 100% of the intellectual property.

05

Support and update

After the release, we'll be there to offer you all the support you need to keep your product running optimally.