Get custom and scalable eCommerce solutions

that lead to a new beginning of your business transformation
40 000+

goods are stored right now

goods are stored right now

number of visitors of our clients per day

100 000+

number of visitors of our clients per day

number of visitors of our clients per day

number of visitors of our clients per day

15+

years we work in this niche

years we work in this niche

number of visitors of our clients per day
Any great transformation starts from the pragmatic analysis.
We create unique strategies by diving into your business processes and becoming your companion during our collaboration.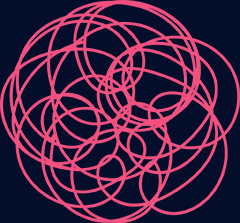 Transform this element
Ecommerce development solutions
We create & improve business platforms by integrating innovative solutions
We develop, transform and optimize CRM/ERP/CMS platforms, websites, accounts, and mobile applications for your business.

We integrate cutting-edge technologies into your products: Big Data, AI, AR/VR, Blockchain, Chat Bots, and any features you prefer.
ecommerce development services
We provide services for online stores, marketplaces, and retailers
Platform elaboration & customization

Designing and programming a unique platform or website from scratch or based on an existing platform.

Website & platform modernization

Creating and trouble-free integration of any plugins, features, tools, or solutions you prefer.

Application development & optimization

Developing and promoting your custom and flexible applications or upgrading them according to your needs.

Support & maintenance

Support, bug fixing of your current website, applications, platforms or any types of systems you work with.
Keep changing to ensure a meaningful competitive edge on your market
We optimize your business process
Seamlessly to increase profitability while gaining and maintaining customer loyalty with eCommerce software development.
Manage all your business data using one platform

Modernize your overloaded IT systems

Automate your products and prices management operations

Reduce risks in your customer service way

Upgrade your payment tools to scale the audience

Optimize your warehouse management

Speed up logistical processes and upgrade delivery services

Make smart decisions in marketing & sales based on BI
Embed advanced gamification into your platforms, set up personalization, and make your communication omnichannel.
01 Personalize propositions and communication
This helps you reach your target audience more effectively and maximize the results from your marketing budget.
02 Improve user-friendly interfaces to boost conversions
Custom-tailored eCommerce platform development provides advanced interfaces that keep your customer engaged for longer, motivating them to buy more.
03 Change the customer retention game with AR/VR apps
These technologies help customers choose the best product for their needs, reducing product return rate.
04 Automate conversations with AI chatbots
Such custom eCommerce development services help solve your customers' problems faster while reducing the workload on your staff.
How we set up a process of smart integration of digital technologies
01
Problem analysis
We start with an in-depth analysis of your situation. Our main goal is to understand your business, requests, and current position on the market.
02

Solution creation

At this stage, we assemble a team and create optimal solutions for your project. We start with prototyping and UI/UX design.

03

MVP development

After you approve our proposed solution, our team uses Agile methodology to make your project live as an MVP.

04

Product integration

We release the product and help you integrate the solution into your tech infrastructure. You own 100% of the intellectual property.

05

Support and update

After the release, we'll be there to offer you all the support you need to keep your product running optimally.
FAQ
What platforms do you use to build websites?
We prefer working with Magento, Shopify, BIG Commerce, and WooCommerce (built on WordPress). Still, we also create custom websites from scratch without frameworks.
Who needs ecommerce software development solutions?
As a rule, we provide b2b ecommerce software solutions, but even startups need to transform their application or integrate CRM systems. Suppose you have too many payments and overload the systems. In that case, it is worth discussing the digital transformation with a specialist. Write us down and let's discuss your case.
What features can you integrate into my website or mobile application?
We can embed shopping cart, personal online assistant, product comparison function, payment systems integration or opportunities to order tracking by click: any tool or feature according to your business needs.
What solutions do you provide for the eCommerce industry?
As experts in IT transformation consulting, we provide a full cycle of services and development for the eCommerce sphere. There are eCommerce platform solutions, ecommerce software solutions and other custom ecommerce website development solutions for your business ​​ in our arsenal.