Let's start our collaboration from Project Discovery Phase Services

We'll find the strengths and weaknesses of your business process and design an optimal IT strategy
The Discovery phase is stage №1 in Soloway's workflow
01 We begin our custom development or customization & modernization services with the discovery phase because this is the heart of our IT transformation consulting approach.
02 We always start our software discovery services with an in-depth analysis of the existing IT infrastructure of your business to find the strengths and weaknesses and develop an optimal strategy with IT solutions. Our team of analysts and technical experts conducts business analysis to understand all your inner processes.
03 After completing an audit, our consultants offer you step-by-step strategies to upgrade existing products, solutions, and code. Such an approach allows you to prepare for work properly, prevent risks, and save resources by making well-planned actions.
When do you need the Discovery Phase?
When you have new projects with just an idea

We will help you assess all the risks and analyze your new product's necessity in the market by in-depth analysis.

After discovery phase services for product development, we offer development and scaling step-by-step plans with a sustainable implementation focus.

When you are a mature business and need an optimization

We will analyze and review your internal and external business processes within software product discovery services.

Our consultants also create a balanced digital transformation and optimization strategy to help you compete in the market and implement innovations without turbulence.
45%

Of software development projects overrun their estimated budget.

15%

Spent costs overruns on average for IT projects, with every additional year of lasting

42%

Of startups fail because their product isn't needed on the market.

56%

Of IT projects deliver less value for the end user than planned initially
You need the right way to start acting
With Soloways' discovery phase digital service you can:
Validate business hypotheses, build a product vision, and identify possible risks.

Get the knowledge about your customers' pain points and needs before making any activities to conquer the market effectively.

Determine all relevant business goals and technical requirements.

Create software architecture for any platforms & apps, or conduct website development for your business.

Create a Unique Value Proposition and defined market positioning

Design meaningful prototypes and create a roadmap for further development stage and optimal product management.

Mitigate development costs and fewer expenses by planned budget surgery.

Get an understanding of the scope and goals of your product within and audit and consulting.
Roadmap of discovery phase services for software development, solution providing, or product designing
This step takes from 2 to 6 weeks, depending on the solution and the business goals you want to achieve.
1

Definition of business goals

2

Research & Analysis

3

Requirements elicitation

4

UX-analysis & prototyping

5

Architecture design

6

Development preparation
Who will be engaged in your project development?
Discovery Team
Business Analyst

UX Analyst

Solution Architect

Product Manager
Stakeholders
Clients

Users

Investors

Partners
Keep changing to ensure a meaningful competitive edge on your market
Our companions' solos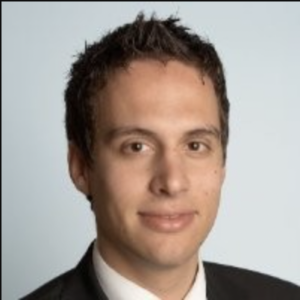 Reto Peter
Retail
Founder at Edit Suits
We offer custom menswear with online and offline showrooms in Singapore and the UK. People sign up online, come into the showroom, and are measured. We then have their measurement profiles so they can go and reorder online when necessary.
Initially, we had a booking tool that was relatively basic. Together with Soloway (formerly bvblogic), we overhauled the booking tool, making it a lot more flexible and useful to our needs. In the end, we started with the development of an entire order management system that administers measurements and tracks orders along the process. Soloway's streamlining of the booking system nearly eliminated customer service calls, reducing staffing needs. Their intuitive project management system allowed for an easy flow of information. Soloway was an honest and transparent development partner.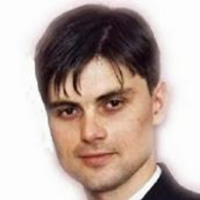 Ruslan Magal
Ecommerce
ex. delivery manager at Moyo
From the very beginning of cooperation with Soloway (formerly bvblogic), I have been persuaded in the high level of responsibility of their employees in the performance of the tasks of various complexity. All the tasks are always accurately reviewed and implemented on time. In addition to the team of professional Software Developers, you can always count on Account Managers, who support the project as well. The positive experience with Soloway gives reason to talk about further cooperation on a regular basis.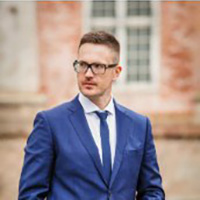 Arvo Juhkov
Ecommerce
CEO at Voolar Agency
We've worked with Soloway (formerly bvblogic) on 3 projects so far. Thanks to Soloway's broad resource pool and rapid response time, third-party clients regularly express satisfaction with their final products. The team's ability to manage major projects smoothly and consistently ensures a strong ongoing partnership.
What did I find most impressive about Soloway? They have a large team, and they can provide a multitude of services beyond web programming like mobile-app development. Being able to order different services from the same place is good for me since I don't have to stay in touch with a number of companies.

Any great transformation starts from the pragmatic analysis.
We create unique strategies by diving into your business processes and becoming your companion during our collaboration.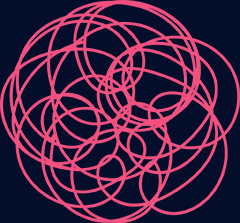 Transform this element
After the discovery phase of consulting services, we start a new phase that includes our solution integration into your current IT system. Watch our full-cycle roadmap
01
Problem analysis
We start with an in-depth analysis of your situation. Our main goal is to understand your business, requests, and current position on the market.
02

Solution creation

At this stage, we assemble a team and create optimal solutions for your project. We start with prototyping and UI/UX design.

03

MVP development

After you approve our proposed solution, our team uses Agile methodology to make your project live as an MVP.

04

Product integration

We release the product and help you integrate the solution into your tech infrastructure. You own 100% of the intellectual property.

05

Support and update

After the release, we'll be there to offer you all the support you need to keep your product running optimally.