Get custom and innovative manufacturing software development services

that set your busines's digital transformation process in motion
800+
businesses transformed
14+
years of experience
60
our median NPS score
500+
satisfied clients
Any great transformation starts from the pragmatic analysis.
We create unique strategies by diving into your business processes and becoming your companion during our collaboration.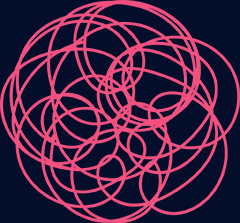 Transform this element
Custom software development services for manufacturers
Optimize sources, establish new partnerships, and make strategic decisions with Soloway
We provide manufacturing software development and mature business modernization: management improvement, information flow & communication enhancement between departments, custom platforms development in manufacturing or optimization of your current ones.

Our experts implement cutting-edge technologies: prediction algorithms using AI and data science, equipment and supply chain management via IoT, staff training provided by VR/AR opportunities, and security improvement using blockchain technologies. 
Manufacturing software development solutions for your business process optimization
Keep changing to stay a competitive leader. We'll help make your digital transformation process sustainable without turbulence
Analyze your strengths and weakness with our transformation consulting approach and implement new business solutions more confidently with a reliable provider

Ease your business process for the management team with low-code or no-code ready-made solutions like CRM, ERP, and HRM platforms

Enhance UI & UX design of your existing platforms, apps, or websites for better engagement or develop innovative products from scratch

Test manufacturing software, predict crashes and overloads of your software within QA automation

Digitize or overwrite legacy software and improve your equipment management without risks and transition period troubles

Automate and robotize your current technological process with trained AI and reduce human factor, giving you staff time for creative tasks

Automate your enterprise's logistics with mobile apps, predict the warehouse capacity and transport requests to optimize delivery costs

Provide your overloaded manufacturing software with reliable maintenance. Prevent equipment breakdowns and save resources
Our companions' changes due to digital transformation service
Let's become partners and overcome your business challenges with balanced solutions and our well-tested sustainable approach
New feature integration and software development for manufacturing
Release new products based on state-of-art technologies in manufacturing with your reliable companion
01 Predict equipment repairs and get a full picture of your business processes with data science
02 Replace spare parts on time, preventing equipment depreciation with IoT
03 Serve, check, and fix equipment remotely without the engineering team involved using just VR applications
04 Improve production efficiency and reduce a human factor with RPA
05 Collect and analyze big data, making informed decisions based on relevant information
06 Track goods & raw materials delivery and secure your enterprise with blockchain
07 Optimize all factory processes with ML and save on production costs
08 Prevent and predict losses with AI, reducing the time of identifying problems
After the discovery phase of consulting services, we start a new phase that includes our solution integration into your current IT system. Watch our full-cycle roadmap
01
Problem analysis
We start with an in-depth analysis of your situation. Our main goal is to understand your business, requests, and current position on the market.
02

Solution creation

At this stage, we assemble a team and create optimal solutions for your project. We start with prototyping and UI/UX design.

03

MVP development

After you approve our proposed solution, our team uses Agile methodology to make your project live as an MVP.

04

Product integration

We release the product and help you integrate the solution into your tech infrastructure. You own 100% of the intellectual property.

05

Support and update

After the release, we'll be there to offer you all the support you need to keep your product running optimally.
Why choose Soloway as your companion in custom manufacturing software development?
Since the beginning of the COVID-19 pandemic, all spheres of life and business have changed. Manufacturing was no exception. Staff's offline involvement had to be minimized for safety reasons; at the same time, it's vital to save production efficiency. Business owners and managers request technology solutions and software development in manufacturing that involve fewer people within the production, not missing quality.
Soloway has changed more than 500 businesses within the digital transformation process, including numerous manufacturing companies. We know how to optimize businesses via our manufacturing industry software development solutions and the lean approach to make your enterprise more efficient.
Lean manufacturing, an Agile methodology invented by Toyota, puts quality and customers' needs first. We provide lean manufacturing software development by eliminating waste and overproduction, continuously improving processes, and delivering value from your customers' perspective. It's high time to start your digital transformation and implement the lean approach at your enterprise.