Digital Platform Development Services

from Soloway — your reliable companion that delivers customization and optimization services for existing platforms or builds innovative ones from scratch
800+
transformed businesses
14+
years of experience
60
our median NPS score
500+
satisfied clients
Companies we`ve already transformed
Any great transformation starts from the pragmatic analysis.
We create unique strategies by diving into your business processes and becoming your companion during our collaboration.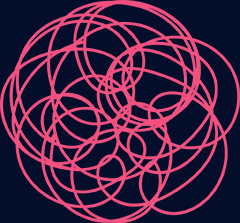 Transform this element
Platform development services
we provide to bring your projects to life
Discovery phase

We always start from digital platform consulting to come up with a detailed work plan.

Cloud-native platform development

Creating a scalable system using the microservice approach.

Digital platform design & development

Our service includes UI/UX and complex business system software development.

Big data storage

For keeping, analyzing, and processing huge masses of data.

SaaS platform development

End-to-end platform delivery for software as a service ideas.

Data engineering

We provide custom platform solutions based on big data for efficient data interaction.

Security and assurance

Building our solutions, we put security first and guarantee no data leaks.

API & system integration

We'll connect various systems without bugs and integrate different platforms in one system.
Soloway accompanies you on your way of digital transformation
Intelligent digital platform architecture and optimization will influence your working process, making them more efficient and profitable.
Infrastructure/IT services optimization & automation

Soloway customizes current IT infrastructures for particular business needs.

Platform maintenance & support

Our approach is based on fixing the whole system, not just working on fragments.

Platform governance

We set up your business and software, making their management easier.

Digital platform re-engineering

We improve current system architecture and offer tech and digital solutions to enhance your business.
Soloway provides digital platform development
as an element of complex business solutions that combine web, mobile, SaaS, desktop applications, and other features depending on the existing needs.
As a platform development company, we work with two types of business use cases
Helping you to overcome challenges and to make well-balanced IT decisions
Mature businesses
We are well familiar with mature business challenges and confidently offer them our custom platform development services. Our solutions consider all the unique needs of each particular enterprise, help automate and adjust processes successfully, as well as scale businesses nationally and internationally.
New projects
We have an extensive portfolio of cutting-edge technology-based projects. We develop digital service platforms, SaaS, PaaS, PWA, crowdfunding platforms, etc., helping them with monetization strategies and adaptation to market needs.
We've created more than 800 solutions and applications for numerous industries
eCommerce

Manufactures

eLearning

eBooking

Financing & banking

Retail

Logistic and transportation

eTicketing
Types of digital platforms we develop, customize, and implement
focusing on your business needs
01 (ERP) Enterprise Resource Planning
ERP organizes routine operations such as supply chain, production services, financials, and other processes for business automation and simplification.
02 (PIM) Product Information Management
Such a platform permits managing all the product data in a centralized way and harmonizing all technical, sales, and marketing product information.
03 (DAM) Digital Asset Management
DAM allows for managing media files in a well-structured and logical way to combine content, commerce, and media assets faster and smoother.
04 (MDM) Master Data Management
A common platform type where companies manage their business data, including information on products, customers, suppliers, vendors, etc.
05 (DCP) Digital Commerce Platform
It delivers a personalized shopping experience to the customers in a real-time omnichannel environment to increase engagement with digital technology integration.
06 (CRM) Customer Relationship Management
Such a platform allows you or your employee to manage content on a website: design layouts based on frameworks or custom ones, modify and remove content without coding.
07 (CMS) Content Management System
It`s software for managing your relationships with customers that helps get insights into customers` behavior and adjust business operations.
08 (LMS) Learning Management System
An online platform that accumulates enormous amounts of educational materials for corporate education and enables checking employee progress in real-time.
09 (CDP) Customer Data Platform
Such a platform offers a centralized repository to store and manage all customer information, including client activities from various systems, vital for thoughtful business decisions.
10 (BI) Business intelligence
Such a system and platform-based technology enable businesses to provide in-depth analysis, information delivery (dashboards, for instance), as well as platform integration with metadata administration.
11 (DXP) Digital Experience Platform
It contains the capabilities of web analytics and customer data management to control, deliver, and optimize contextualized digital experiences.
12 Personal Accounts
The functionality of such web applications covers user interactions with platform content, enables data exchange, and provides individual operations without third-party engagement: call-centers operators in retail or administrators in the e-learning industry, for instance.
Benefits from your well-designed platform
Speed up your market entry process with an online platform

Establish multichannel user interaction experience

Integrate various IT products into unified ecosystem

Re-engineer your outdated IT system

Increase profits by upgrading usability and customer service

Expedite business scaling

Save time and money by optimizing IT costs

Make your company visible

Increase efficiency of business processes

Adopt a microservice approach
Our companions' changes due to digital transformation service
Need platform development from scratch to bring your idea to life?
Soloway delivers PWA, progressive web apps, as an innovative system. How can such applications benefit your business?
Rapidity
Web app development is more affordable than a native app delivery, which is crucial for new projects. Moreover, a platform development process comes faster, so you can test your ideas quicker.
Covered wider audience
This type of application is compatible with both computers and phones that helps get broader user coverage.
Easy to support
It is easy to maintain and update. The process is conducted by developers only, doesn't imply any user engagement, and remains invisible to customers.
Interactivity
Such applications have access to a phone's functionality (touch screen, camera, GPS, etc.), providing greater involvement and a better user experience.
Flexibility
There is no need to optimize web apps for different platforms, unlike a classic application. Cross-platform and cloud storage reduce breakdowns and enable faster work.
Usability
Users don't have to download and update web applications manually, which benefits their user experience.
Why choose Soloway?
We are a team with 14+ years of experience, which allows us to build highly productive and large-scale platforms for your business' digital transformation.Soloway has domain expertise and technical opportunity to implement complex architectural solutions, understand, and re-engineer existing systems or create new ones.Our core strength is quality support and permanent system maintenance.
We believe that balanced IT solutions change companies:
You just have to choose a good companion and make a first step on your Way to transformation
Check out our digital platform services delivery roadmap
01
Problem analysis
We start with an in-depth analysis of your situation. Our main goal is to understand your business, requests, and current position on the market.
02

Solution creation

At this stage, we assemble a team and create optimal solutions for your project. We start with prototyping and UI/UX design.

03

MVP development

After you approve our proposed solution, our team uses Agile methodology to make your project live as an MVP.

04

Product integration

We release the product and help you integrate the solution into your tech infrastructure. You own 100% of the intellectual property.

05

Support and update

After the release, we'll be there to offer you all the support you need to keep your product running optimally.