Legacy Software Modernization and Customization Services

Upgrade your systems with your sustainable digital transformation companion. Through the transformation consulting and discovery phase, we dive deep into your business and improve not just the code but the system as a whole.
Any great transformation starts from the pragmatic analysis.
We create unique strategies by diving into your business processes and becoming your companion during our collaboration.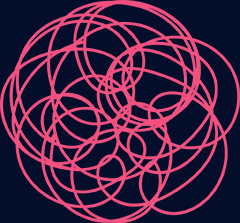 Transform this element
Legacy software modernization and customization: What challenges can we help you deal with?
You've already had experience in developing and implementing technological solutions with another software modernization provider, but it failed.
Your business is mature and needs innovative but considered solutions to compete in the dynamic market and adapt to a turbulent business environment.
Your costs and resources need optimization. You have unproductive software that slows down your development and requires legacy system modernization services.
We offer sustainable balanced services and technologies that bring positive changes to your business
Solutions and services we provide
Migration to a new tech stack or cloud
We provide cloud solutions and migration to primary programming languages or frameworks, ensuring your data security standard and guaranteeing no risks.
Software code refactoring and optimization
Our software platform modernization service includes legacy code optimization and reengineering that helps to unload congested software systems.
UX/UI & Software code audit
The audit we make includes a comprehensive review of each element of engagement in your software, design, and business process. Only then do we act. Look before you leap is our rule.
Tech documentation creating
We offer tech documents, manuals, Q&A reports, and other content in accessible technical language. We can clearly explain how to use a service or product and describe how we build its architecture.
UX/UI redesign
Our software modernization company is represented by experienced designers and analysts who review your customer journey. They develop individual design solutions that perfectly match your business needs.

Microservices architecture
Building platforms using this approach is a sustainable and non-turbulent solution.
It's weakly related to other services, which avoids destroying your current systems. Moreover, MA products are easy to maintain and test.
Advanced technology implementation services
Data analytics solutions


We implement technologies based on big data. Decisions made according to precise data analysis optimize business processes promptly, improve management and establish contact with customers by personalization services.

Blockchain-based systems
Blockchain-based systems are the gold standard of safety. We use such solutions in our legacy system modernization services to make them more secure and independent.

AI-based systems
We implement AI / ML / DL-based systems into your business. Such solutions reduce human factors and risks, making predicting functions accessible for large enterprises and small service companies.

 
Platforms we modernize & customize
WEB
CRM/ERP/CMS
APPLICATIONS
WOOCOMMERCE
WORDPRESS
MAGENTO
Keep changing to ensure a meaningful competitive edge on your market
We always start with an in-depth analysis of a client's current IT infrastructure
It's a significant part of our transformational consulting approach. Our team of analysts and technical experts conducts an in-depth analysis to understand your business and all inner processes. After that, our consultants offer step-by-step strategies to upgrade existing products, solutions, and code. Such an approach allows you to plan redesign, refactoring, and software upgrades competently.
Watch our roadmap of software product modernization services
Business analysis

UX audit

Code audit

Business process optimization

Software customization

Code refactoring

Software modernization

Support & maintenance
The best experts of our software modernization company will work on your project
Business Analyst

UX/UI Designer

Solution architect

QA testing expert

Software developer

Project manager
Our software modernization services proposal is the most relevant for the following industries
Telecom

Finance & banking

Automotive

Manufacturing

Logistics & supply chain
Why choose Soloway as your companion in the software customization process?
Business process automation and reengineering is our strength.
Through the consistent, sustainable digital transformation we provide, our customers can achieve outstanding results in increasing efficiency & productivity while reducing operating costs. And our cases illustrate it.
The solid technical expertise of our developers
Allows us to refactor legacy systems skillfully. Our team provides painless cloud migration, rewrites systems for microservices, and restructures enterprises' IT infrastructure.
We are deeply involved in the working processes of our partners.
We uncover all business needs through an audit and offer products, services, and solutions that perfectly match. Our approach allows you to focus on your business as a whole system and not just make minor changes.
Our companions' changes due to digital transformation service
Our companions' solos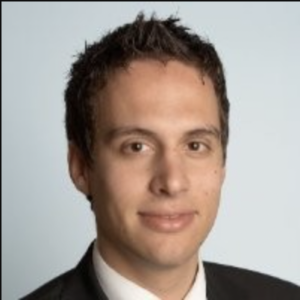 Reto Peter
Retail
Founder at Edit Suits
We offer custom menswear with online and offline showrooms in Singapore and the UK. People sign up online, come into the showroom, and are measured. We then have their measurement profiles so they can go and reorder online when necessary.
Initially, we had a booking tool that was relatively basic. Together with Soloway (formerly bvblogic), we overhauled the booking tool, making it a lot more flexible and useful to our needs. In the end, we started with the development of an entire order management system that administers measurements and tracks orders along the process. Soloway's streamlining of the booking system nearly eliminated customer service calls, reducing staffing needs. Their intuitive project management system allowed for an easy flow of information. Soloway was an honest and transparent development partner.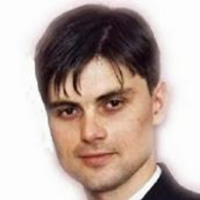 Ruslan Magal
Ecommerce
ex. delivery manager at Moyo
From the very beginning of cooperation with Soloway (formerly bvblogic), I have been persuaded in the high level of responsibility of their employees in the performance of the tasks of various complexity. All the tasks are always accurately reviewed and implemented on time. In addition to the team of professional Software Developers, you can always count on Account Managers, who support the project as well. The positive experience with Soloway gives reason to talk about further cooperation on a regular basis.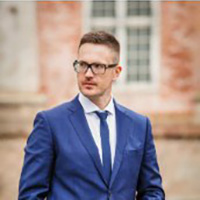 Arvo Juhkov
Ecommerce
CEO at Voolar Agency
We've worked with Soloway (formerly bvblogic) on 3 projects so far. Thanks to Soloway's broad resource pool and rapid response time, third-party clients regularly express satisfaction with their final products. The team's ability to manage major projects smoothly and consistently ensures a strong ongoing partnership.
What did I find most impressive about Soloway? They have a large team, and they can provide a multitude of services beyond web programming like mobile-app development. Being able to order different services from the same place is good for me since I don't have to stay in touch with a number of companies.