Complex Custom Software Development Services

We build a sustainable IT architecture for your unique business challenges
15+ years
That's our experience of custom product development from scratch
Full-cycle services

Soloway is a full-cycle software development company. Our essential expertise is focused on web development and custom programming solutions. We create products from idea to implementation and support. Cover your customized software development needs in one place without having to cooperate with multiple vendors.

Integrative solutions

We create complementary products: flexible, universal, and ready for further transformation. The software developed by Soloway is sustained towards overloads and easy in bug fixing. Our products are sustainable and easy to upgrade and scale. Our responsibility is to develop a top-notch and long-lasting software architecture.

In-depth analysis

The domain expertise of our specialists allows us to conduct a profound Discovery Phase to understand the product's and industry's specifics and help our companion create an innovative and groundbreaking product on the market. Custom software research and development services become the basis for understanding the future product and precise planning of its development.
We provide complex custom software development services for your unique business needs
Get familiarized with our custom development and smart integration of digital solution supplies that we embed without turbulence.
Customer experience design
Includes a UX/UI and CX design audit, solution creating, implementing, and testing to achieve the best result.
Business analysis
It is based on our IT transformation consulting approach where we focus on improving the whole system, not changing its particular elements.
Custom websites and mobile development
We develop custom platforms based on well-known frames or from scratch, always starting with the discovery phase to determine the global aims of a business.
Project management
Sustainable development of the product includes a non-turbulence solution integration approach with effective results.
We develop any types of platforms you need from scratch: from idea to support and maintenance
Services and solutions based on cutting-edge technologies
Soloway creates cutting-edge technology solutions that perfectly integrate with your current infrastructure.
Blockchain development

Blockchain solutions provide the highest degree of security. It's one of the most sought-after and invested technologies in the world.

Data Science & Big data

This technology eases the situation simulation and scenario prediction based on data analysis. Big data as a solution is an important option that helps make informed decisions in the modern world.

IoT development

We design and configure systems of things/devices that exchange information over a network and exclude a human factor in monitoring and management processes.

AR/VR

Important technology based on the design of 3D models requires knowledge of physics, geometry, and mathematics. Still, it is indispensable in engineering, medicine, and eCommerce.
Why do we recommend making custom solutions rather than twisting one-size-fits-all templates and modifying weak outdated software?
Investment in custom software product development services allows saving money in the long run.
An attempt to make cheap and ill-conceived IT-architectural solutions turn into even greater spending in the future; primarily, because of the unscheduled costs. Plan ahead and invest in really worthy things!
Convenience for your team and clients.
Customers prefer using applications or platforms perfectly tailored to their needs. Give them such a product, and their loyalty will increase significantly. Individual software is valuable and comfy for your internal team - usage of custom platforms allows working faster and more efficiently.
Custom software allows forecasting your growing business needs
and ease adaptation to the changing market. Custom business software development services can be made instantly for your business plan. You will not need to spend a lot of time and resources supplementing the software with various features and tools.
You benefit from a combination of features, tools, and software that you need in one platform.
All ready-made solutions are not optimized for your unique business needs, so you`ll need to spend more time and money to customize them.
Thanks to our extended expertise and eloquent cases, we help business from different industries
01 eCommerce & Retail
Our expertise covers working with leaders in eCommerce and retail niches. We turn offline retail into an online platform and help our clients handle an endless stream of orders. We integrate online stores with third-party services (delivery services, payment systems, etc.), create mobile applications, and integrate cutting-edge technologies into existing platforms. With us, you will no longer have to worry about the security of user data and your finances.
02 Finance & Banking
We develop fintech applications, online banking, trading, or any financial platforms, creating an enhanced & consistent customer experience for your clients. We know how to set up the collecting, processing, analysis, and visualization of Big Data in this niche. We develop secure CRM systems and other platforms, parallelly finding the weakness in your current infrastructure. Improve and gain control over your business processes by leveraging our consulting and audit services as well.
03 Healthcare & Sports
Establish virtual medical consultations and employ telemedicine software with stable streaming potential using our expert services. Considering your needs, we can develop a social network for medical staff interactions or create an EHR electronic health record to ensure the accurate functioning of virtual patient cards. Developing our products, we especially focus on data accommodation safety and correct synchronization with government medical bases.
04 Education & eLearning
With the boom in distance learning, almost every schoolchild, student, and adult needs high-quality educational solutions. Our team develops top-notch learning platforms that are fully relevant to current market needs and contain all necessary features like personal cabinets, virtual classrooms, class reservation, students' management, automated alerts and notifications, etc.
05 Agrotech
It`s a top niche where each mistake costs money - farmers and managers know this. We also know. If you do not get the weather prediction, as well as the data about soil condition and air humidity and on time, you would not harvest on the planned day and incur colossal losses. With our solutions, you can collect data linked to the harvest and weather and integrate them into a system to make quick, reliable decisions.
06 Traveling&Hospitality
Businesses in the niche often struggle setting up integrations with thousands of booking systems and handling millions of transactions within overloaded platforms. Thanks to our experience, we know exactly how to ensure stable operation and reliability of real-time services and reduce the number of risks and financial losses for our partners.
07 Manufactures
We provide custom product development services for manufacturers, including building an integrated IT infrastructure for enterprises that will fit into the current analog system. Soloway will revitalize your existing IT systems and ensure all the changes are as painless and subtle as possible. Together we will take the first step towards your digital transformation and offer you ready-made solutions you can implement tomorrow.
08 Logistic & Transportation
Following our digital-transformation approach, we establish transportation management systems and create easy-to-use software that allows reducing delays. Our custom software programming services and solutions based on innovative technologies allow collecting data in real-time and organizing it into a single system. Using it, you can easily predict the delivery time and decide fast on every unexpected delivery issue.
09 Real Estate
We create optimal custom CRM solutions that accommodate the tools you need. It is easy to add new functionality within the platforms, websites, and mobile apps we develop, which is exceptionally important in such an interactive niche as real estate. Our perfectly functioning systems will satisfy all parts of your business processes.
Keep changing to ensure a meaningful competitive edge on your market
Our in-house team provides custom software engineering services and includes:
Business Analyst

Solution Architect

Software Developer

UX/UI Designer

Q&A specialist

Project Manager
If needed, we consult with niche specialists to get helpful insights for our clients' projects
Being a responsible leader in one niche means evolving constantly. Facing new challenges is easier with a reliable companion.
Let's become partners on your way to transformation!
Our companions' changes due to digital transformation service
Our companions' solos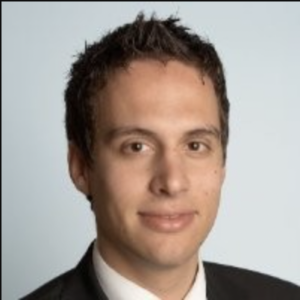 Reto Peter
Retail
Founder at Edit Suits
We offer custom menswear with online and offline showrooms in Singapore and the UK. People sign up online, come into the showroom, and are measured. We then have their measurement profiles so they can go and reorder online when necessary.
Initially, we had a booking tool that was relatively basic. Together with Soloway (formerly bvblogic), we overhauled the booking tool, making it a lot more flexible and useful to our needs. In the end, we started with the development of an entire order management system that administers measurements and tracks orders along the process. Soloway's streamlining of the booking system nearly eliminated customer service calls, reducing staffing needs. Their intuitive project management system allowed for an easy flow of information. Soloway was an honest and transparent development partner.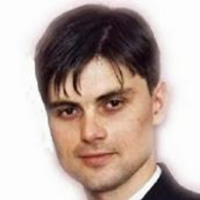 Ruslan Magal
Ecommerce
ex. delivery manager at Moyo
From the very beginning of cooperation with Soloway (formerly bvblogic), I have been persuaded in the high level of responsibility of their employees in the performance of the tasks of various complexity. All the tasks are always accurately reviewed and implemented on time. In addition to the team of professional Software Developers, you can always count on Account Managers, who support the project as well. The positive experience with Soloway gives reason to talk about further cooperation on a regular basis.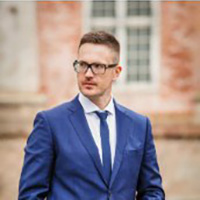 Arvo Juhkov
Ecommerce
CEO at Voolar Agency
We've worked with Soloway (formerly bvblogic) on 3 projects so far. Thanks to Soloway's broad resource pool and rapid response time, third-party clients regularly express satisfaction with their final products. The team's ability to manage major projects smoothly and consistently ensures a strong ongoing partnership.
What did I find most impressive about Soloway? They have a large team, and they can provide a multitude of services beyond web programming like mobile-app development. Being able to order different services from the same place is good for me since I don't have to stay in touch with a number of companies.

How we set up a process of smart integration of digital technologies
01
Problem analysis
We start with an in-depth analysis of your situation. Our main goal is to understand your business, requests, and current position on the market.
02

Solution creation

At this stage, we assemble a team and create optimal solutions for your project. We start with prototyping and UI/UX design.

03

MVP development

After you approve our proposed solution, our team uses Agile methodology to make your project live as an MVP.

04

Product integration

We release the product and help you integrate the solution into your tech infrastructure. You own 100% of the intellectual property.

05

Support and update

After the release, we'll be there to offer you all the support you need to keep your product running optimally.