Get Custom Transportation and Logistics Software Development Services

and make your delivery process controlled, efficient and predictable
800+
businesses transformed
14+
years of experience
60
our median NPS score
500+
satisfied clients
Logistic companies we've already transformed
Any great transformation starts from the pragmatic analysis.
We create unique strategies by diving into your business processes and becoming your companion during our collaboration.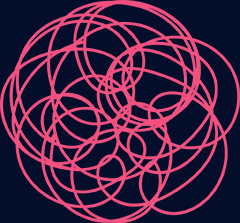 Transform this element
New era of logistic and transportation: shipping is vital service worldwide
are expected to be delivered by 2026

in 2020 shipping volume were reached

global parcel shipping market is generated

domestic parcel traffic worldwide in 2020
To stay a competitive leader, you have to be in the process of digital transformation permanently
You need logistics custom software development services and business process optimization if:
You are a worldwide logistic company scaling rapidly, searching for a reliable solutions and logistics management software development provider to predict all terms and conditions of delivery

You`ve got significant experience in the transportation niche. Now you are looking for creative and breakthrough services in the market that increase competitiveness and brand recognition

Your business is a massive enterprise with your own delivery service that requires innovative inner and external process optimization solutions to save money and control drivers

You are a traditional delivery service, working in this niche for a long time, looking for a companion within the digital transformation process - thoughtful, sustainable, and turbulence-free.
Who needs transportations and logistics software development solutions integration
Large retailers

Agricultural companies

Motor companies with huge car parks

Contracting business

Manufactures with their own delivery

Passenger transport companies

Traditional delivery services

Ports, airports or sea delivery services
Transportation and logistics custom software development services we're experts in
Discovery phase and IT transformation approach

We`ll dive deep into your business through transformation consulting and understand all your operation processes, looking for strengths and weaknesses in the current system. This approach allows planning all stages of implementing any innovations with Soloway - transportation software development company.

Web platforms development and modernization

Our team of experts provide platform development: custom or based on frameworks. We design CRM/ERP/CMS or websites as a part of the digital transformation process. Soloway offers sustainable, balanced services and technologies that bring positive changes to your business.

Application development and modernization

Soloway develops custom and unique applications and mobile transportation technology solutions to provide your well-organized communication and interaction with all participants of the supply chain and control delivery, packing and ordering process, collecting Big Data simultaneously.

Software support and maintenance

Experts from Soloway set up support automatization and make maintenance of your logistics and transportation software easy. We'll eliminate your systems of overloads within auditing, quality assurance testing, analyzing existing IT infrastructure/business processes, and improving it.

Innovative technology based solution integration

Soloway is used to be on cutting-edge worldwide technology trends. We implement Blockchain, VR/AR/, RFID/NFC, AI, IoT, Big Data, and Data science-based solutions into your existing software and infrastructure. Moreover, we're experts in transportation software development and solutions providing based on the above technologies for your breakthrough projects.
We offer business process optimization and your current software upgrading
for transportation and logistic companies. Start your digital transformation Way with Soloway and conquer the market
Establish logistic and transportation management system with platforms

Track goods delivery in real time and be make informed decisions

Increase customers satisfaction with top-notch service

Monitor observance of the rules of delivery and reduce risks

Minimize your mileage and optimize costs on fuel and car maintenance

Coordinate the timeliness of the route (packing, delivery, unloading the machines)

Get custom and reasonable software for transport management systems

Reengineer existing business processes and software according to plan

Use navigation systems for special transport drivers and predict troubles

Get mobile solutions for your enterprise's drivers and save time on communication

Move your data to the cloud and speed up operations within IT solutions for transportation

Set up telematics to collecting vehicle data, analyze and visualize it

Make dynamic route planning based on real-time data aggregation

Optimize warehouse operations with innovative technologies

Control your supply chain with data, reducing the human factor

Validate ideas, build prototypes predict and analyze the effectiveness

Put in order transport resources and car usage, decreasing amortization

Increase customer's engagement with well-designed products
Start with small but effective solutions that will give the first results in a few months
Smart logistics software development services and cutting-edge technologies Soloway implements
01 Blockchain-based technologies secure creating documents and transactions in logistics, enhancing the supply chain's efficiency, agility, and innovation potential
02 With a custom AR-app with the information about the packages inside the delivery vehicle, drivers can point the AR-enabled device at any package to get the information about it
03 VR technologies create a virtual reality warehouse and instantly locate the product, show the closest route to get there and scan the barcode with the same lens
04 RFID/NFC is easy to track supply chain with more usable data with manufacturing equipment, inventory, asset management, and company processes
05 Big Data and Data Science promote operational excellence, cost savings, customer satisfaction, visibility, and the communication gap between demand and supply chain management
06 With IoT technologies, you control product refill without involving a human factor, renewing the entire delivery chain from manufacturing to the shelves in the store and the shopping basket
Why choose Soloway as your companion in custom software solutions for transportation and logistics delivery
We develop a unique way of implementing innovations, dive into the company's business process, and become a catalyst for successful transformation. We have the extensive technical expertise to provide full-cycle development services and custom solutions, and involve niche experts to gather a balanced team.
Check our roadmap of cutting-edge technologies` development and implementation
01
Problem analysis
We start with an in-depth analysis of your situation. Our main goal is to understand your business, requests, and current position on the market.
02

Solution creation

At this stage, we assemble a team and create optimal solutions for your project. We start with prototyping and UI/UX design.

03

MVP development

After you approve our proposed solution, our team uses Agile methodology to make your project live as an MVP.

04

Product integration

We release the product and help you integrate the solution into your tech infrastructure. You own 100% of the intellectual property.

05

Support and update

After the release, we'll be there to offer you all the support you need to keep your product running optimally.