When Veer, an American startup that works with top enterprise businesses in the United States, was looking for a contractor, one of the main requirements was data security compliance. That's why Veer chose the Ukrainian company SoloWay. In the article, we talk about how SoloWay developers help Silicon Valley giants from the Fortune 500 list solve HR-related issues.
Veer: A New Approach to Leave Management
Veer was created as a response to one of the most pressing problems of American employers and their employees – leave management. This includes various types of leave such as medical, military, pregnancy, and childcare.
The problems stem from the lack of:
A single leave standard. In each case, the conditions depend on the employee's insurance policy, the rules of the company where they work, and the state in which the employee or business is located.
Convenient and clear communication: Leave administration is typically handled by the so-called third-party administrators (TPAs) — external companies that collaborate with technology giants. However, communication with TPAs often involves long wait times on phone calls, bureaucratic language, and a lack of clarity.
The most challenging cases are related to pregnancy and childcare leaves. It is extremely difficult for hired female workers who are planning to give birth to navigate their entitlements and the payment structure of these leaves. As a result, women who are building their careers often choose not to have children altogether.
During the administration of Barack Obama, the government took steps to improve these conditions and began pressuring corporations. Currently, large companies are competing with each other to provide benefits to their employees. For example, at Google, women are entitled to a 24-week fully paid childcare leave, while men can take 18 weeks. Adobe and Apple offer 16 weeks of paid parental leave for parents of newborns.
However, the issues with leave management remain relevant. This caught the attention of entrepreneurs in Silicon Valley who decided to create the best HR business in the field. Over the course of two years, two business partners conducted research among employers, which confirmed that one of the most pressing topics is pregnancy and childcare leave. To help solve this and similar problems, the entrepreneurs launched Veer Technologies in 2019.
According to Veer's statistics, approximately 10 percent of employees in each company require urgent unplanned leave each year. The system helps employers manage these processes in a digital format:
HR managers have access to all the relevant information, including the number of planned vacation days for employees, payment programs, absence dates, and more.
The program includes convenient visualization, checklists, and reminders for obtaining specific documents and making payments. All of this helps reduce the number of inquiries to third-party administrators (TPAs) and streamlines the work for managers by minimizing the complexity of document management.
Data security is a key factor in Veer's sales strategy.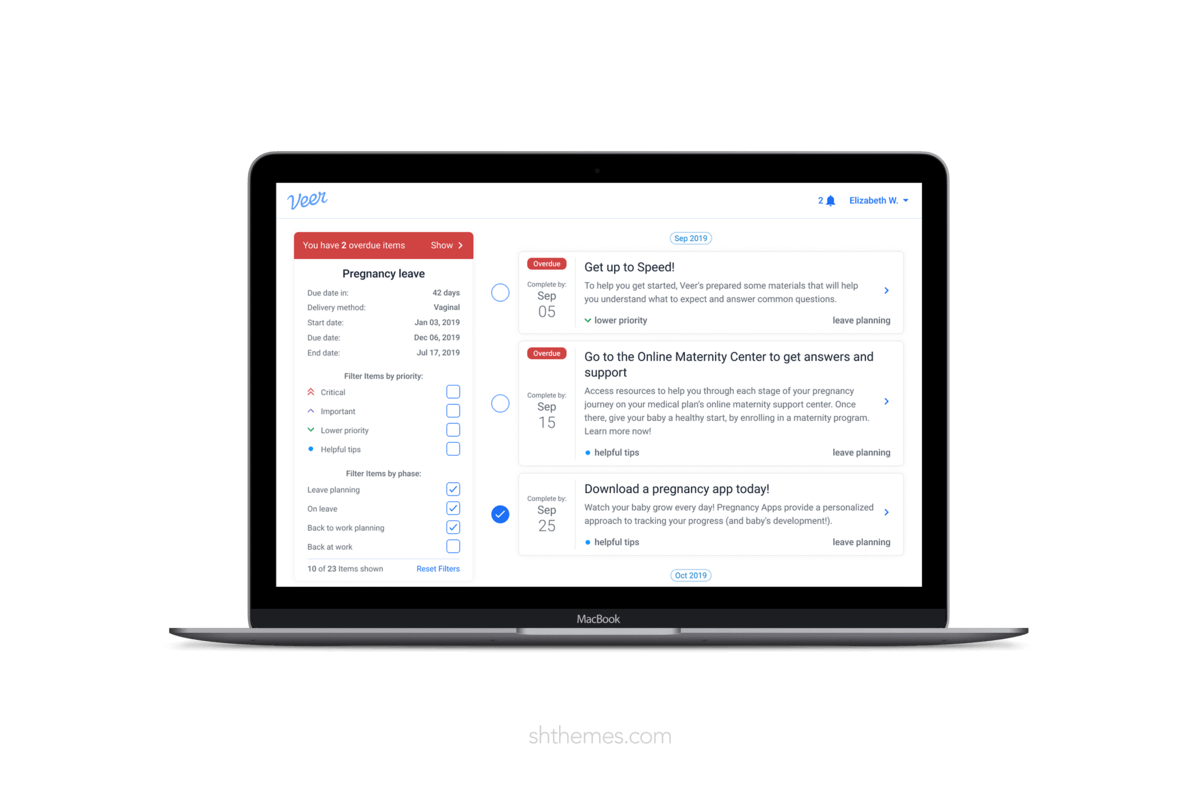 Veer focuses on enterprise businesses with a minimum of 10,000 employees, including top Silicon Valley companies like Adobe. When attracting such clients, ensuring data security is crucial since Veer deals with confidential information. Here's what one of the Veer co-founders says about it:
Security is a crucial factor in shaping the product roadmap. Without it, customers won't take the proposition seriously. This factor has become one of the decisive factors in Veer's success.
The CEO's task is to embed security into the company culture: prioritize it, communicate its importance to employees, and develop rituals that serve as reminders. For example, Alex has biweekly meetings with security managers to review the roadmap.
Data security should be addressed at the very beginning of a company's creation. Businesses often postpone this issue for several years. As a result, all data is stored on cloud services (which is an additional cost for the business), so both the cost and security of the product are out of control.
Attention to data security and a willingness to learn help turn customers into promoters. Veer increased its subscription count by 250 percent by not only selling a quality product but also learning from market leaders who contribute to its improvement.
Collaboration with SoloWay Tech: Ukrainian developers as an integral part of the team.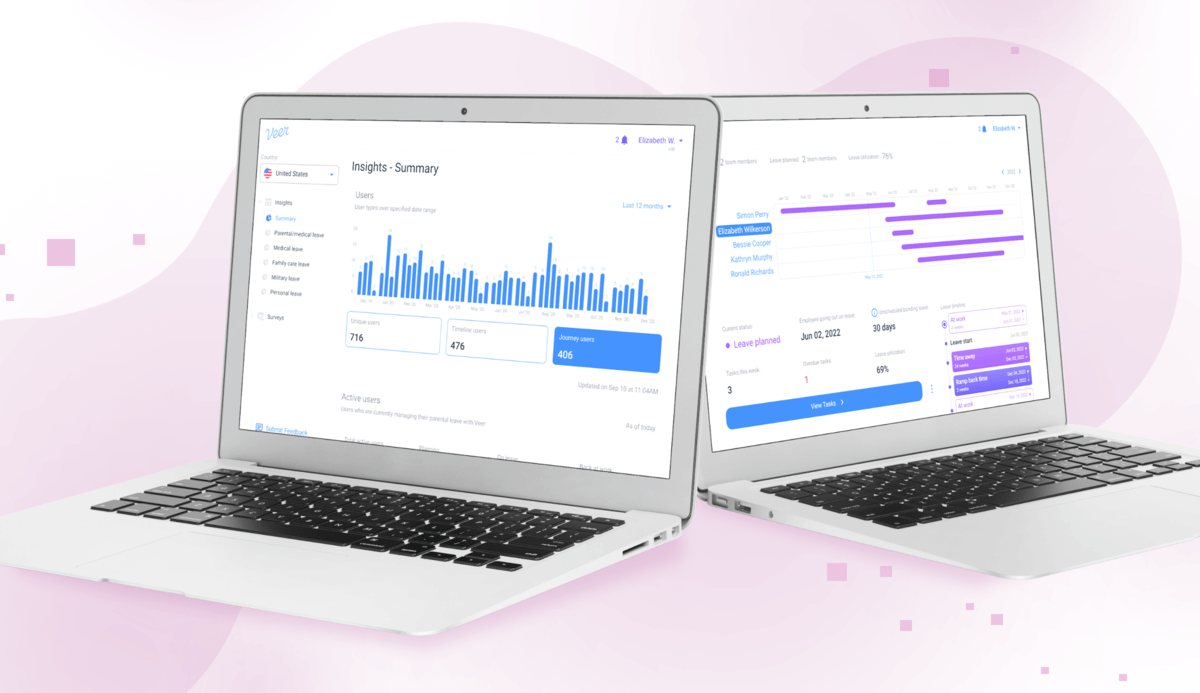 While searching for contractors, Veer focused on companies that not only had the necessary expertise but also prioritized data security. SoloWay Tech specialists meet these requirements.
Today, Ukrainian developers are part of the Veer team. They work on the same tasks as their American colleagues, developing various components of the product for enterprise corporations.
Each client company has its own rules regarding different types of leaves in terms of duration, payment, the ability to take leaves in parts, and other details. The developers' task is to implement individual requirements into the product and then maintain the relevance of settings according to changes in the company's rules and/or changes in the legislation of the countries where it operates.
Ukrainian developers are not limited to involvement in specific parts of the processes but participate across the board: notifications, leave configuration parameters, surveys, integration with third-party systems, managerial and administrative aspects of the product, and more.
"The involved specialists are an integral part of the team and participate in all activities alongside their colleagues," says Veer about the Ukrainian developers. "Although each sprint brings challenges due to the prominent names of our clients, we overcome them."
Conclusions
The experience of collaboration between SoloWay Tech and Veer has shown that Ukrainian developers successfully solve the challenges posed by enterprise corporations from Silicon Valley. Our developers not only have the relevant expertise but also prioritize data security, which is extremely important for customers.
If you are also looking for a reliable product development partner, turn to SoloWay, and we will offer a solution to help your business grow.