There are A LOT of letter abbreviations in the buying ecommerce business. What do they mean, and which is the most popular model to choose? Read on to learn!
Deciding what and to whom to sell is crucial for a successful marketing strategy. The commerce model is the frame to define the way to interact with customers. Let's review the different varieties of e-commerce, their major benefits, and their peculiarities.
What is an eCommerce Business Model?
With two components in this phrase, we have to specify each one separately. Ecommerce is simply the process of selling goods online on numerous digital platforms. Nowadays, it's essential even if the company has a physical store.
The other part is a business model, the description of how a business gets revenue. Product-market fit is one of the things to think over. The type and form of services is the primary question to ponder upon. Luckily, we have ready-to-use strategies and examples of businesses practicing them.
B2B: Business to Business Ecommerce
This is one of the popular models for a company to cater to the needs of another one in exchange for money. Traditional instances nowadays – software developers for organizations, web design studios, and companies providing outsourcing services.
Three worldwide famous b2b sellers are WPP (communication, advertisement, PR), PayPal (online transaction), and McKinsey&Company (consulting).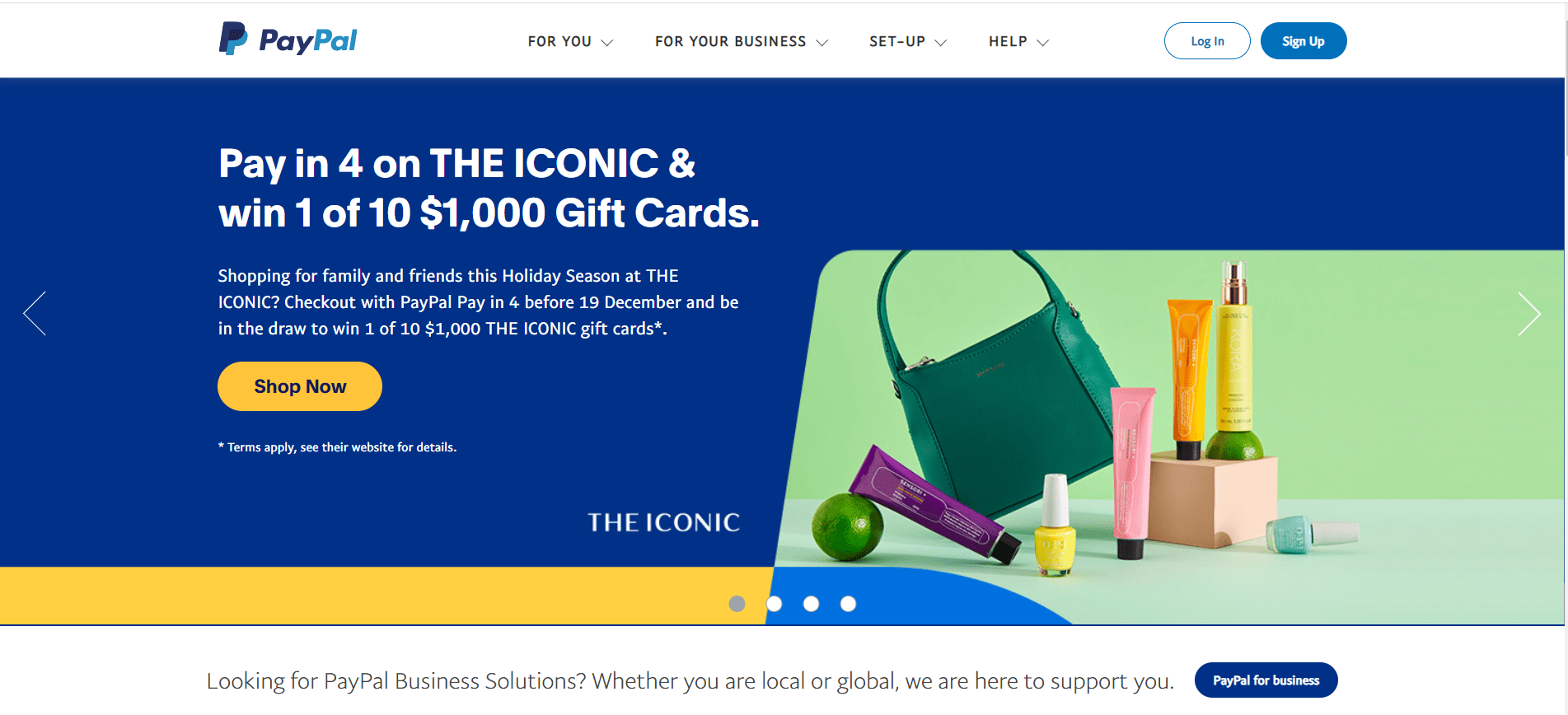 B2C: Business to Consumer Ecommerce
B2C is what most consumers imagine when hearing about ebusiness. Retail marketplaces like Amazon and eBay are classical illustrations of this service. Many users on these websites aren't professionals or experts in the product they are buying. Thus, the crucial difference with the previous sales mode is the importance of an emotional factor added to the practical purposes.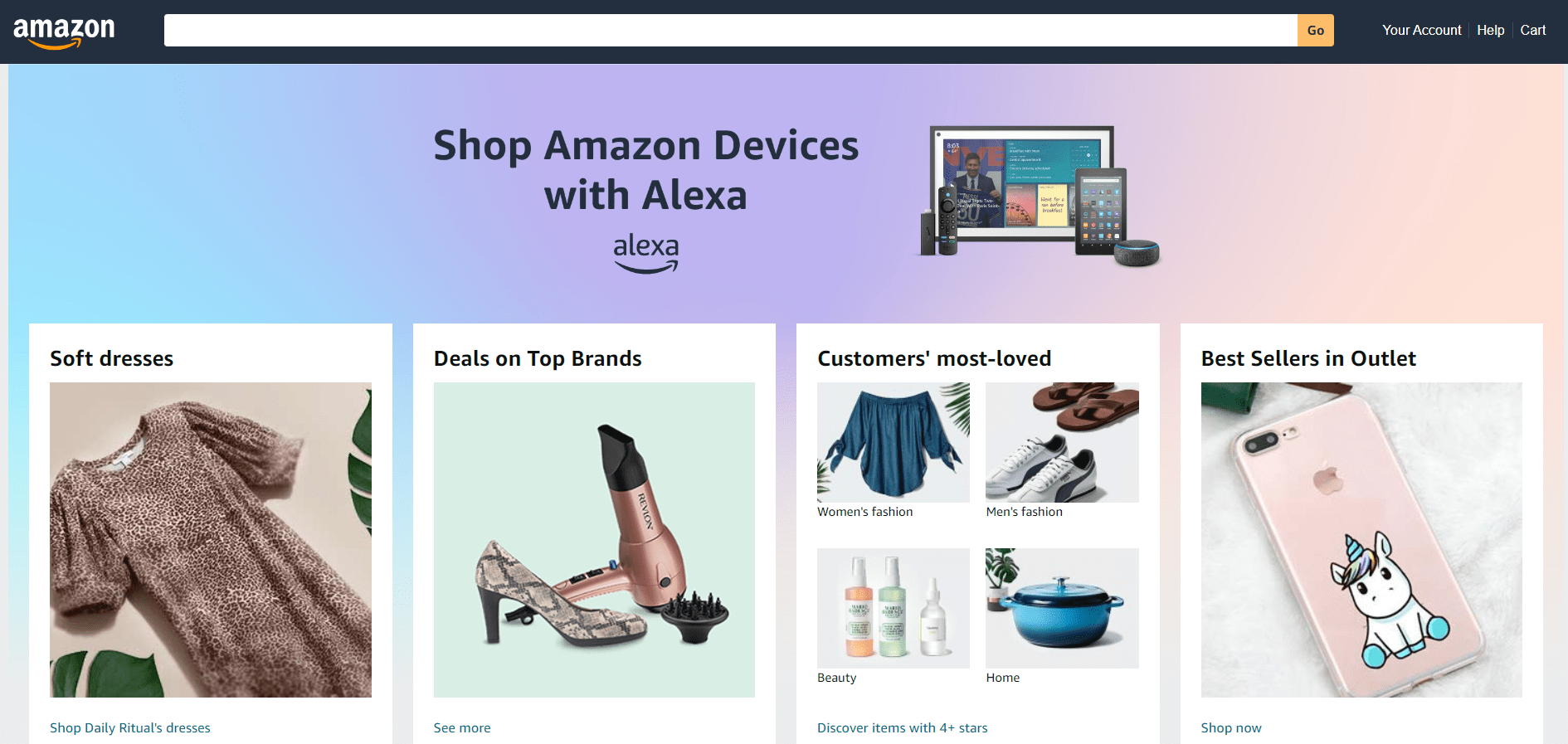 For entrepreneurs, it has to do with a platform to develop a business with, and it's not a decision to be made emotionally. To make a wise move, one has to be informed of what is out there on the market. If you want to get such data from experienced insiders, book a call here.
If you want to get such data from experienced insiders, book a call
Here
C2C: Consumer to consumer
The sellers and buyers here are both individuals. The purpose of purchase is personal use, and the average check is rather small. One of the main characteristics is a small volume of orders with a large number of customers and advertising campaigns aimed at specific consumer groups. Often intermediaries in such a sale are third parties, among them are online platforms, printed and electronic media, and auctions. C2C companies include the following sites: Etsy, Craigslist, and BlaBlaCar.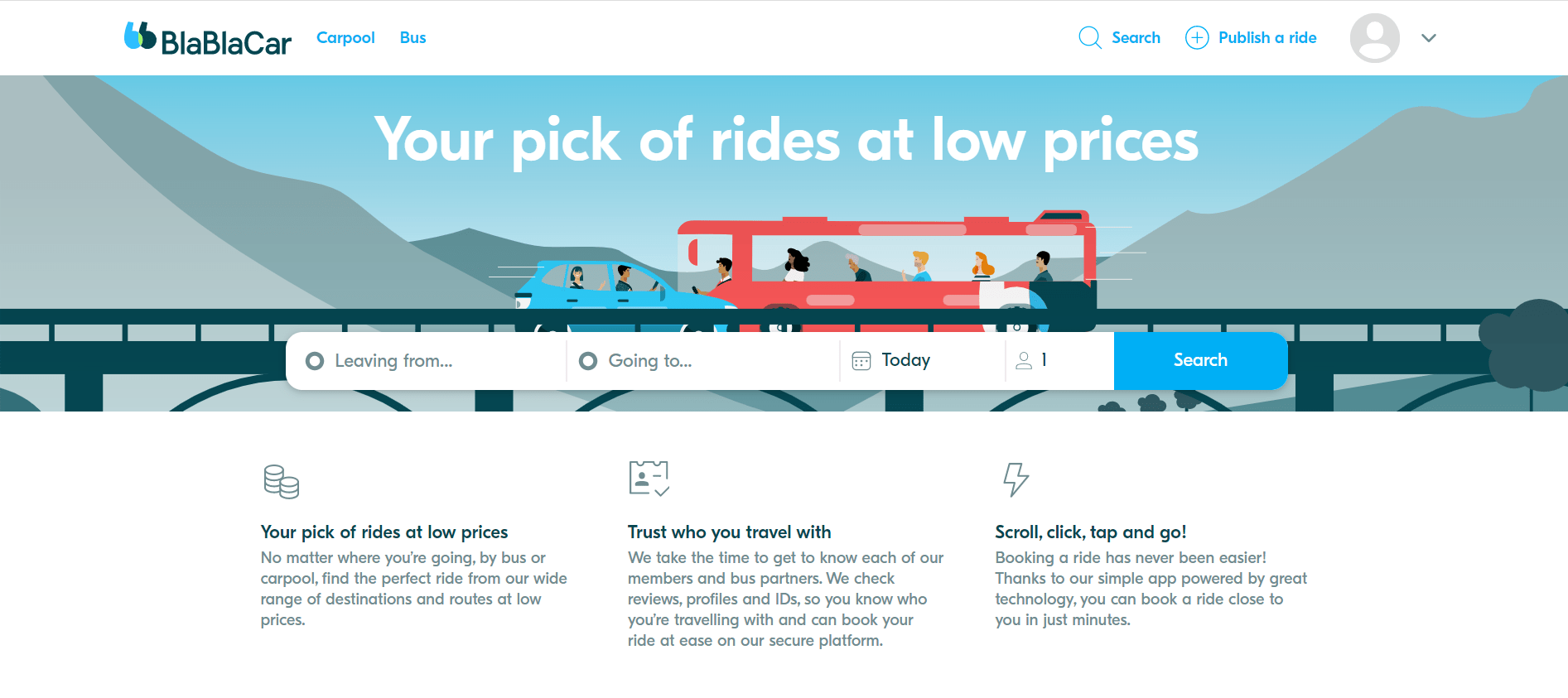 C2B: Consumer to Business Ecommerce
The C2B business model is not based on the product itself, but on consumers. This format of commercial relationships is the newest on the market. It began to develop due to the expanding influence of the Internet, social networks, and e-commerce on entrepreneurial activity.
This is the principle on which the freelancer exchange works. It helps companies find a person who can provide them with a specific service. Most importantly, it's based on his/her terms since the customer sets the price.
Interesting fact: there can be a partial application of the С2И model meaning partnership marketing. This is when the business offers opinion leaders to promote their products for a percentage of sales.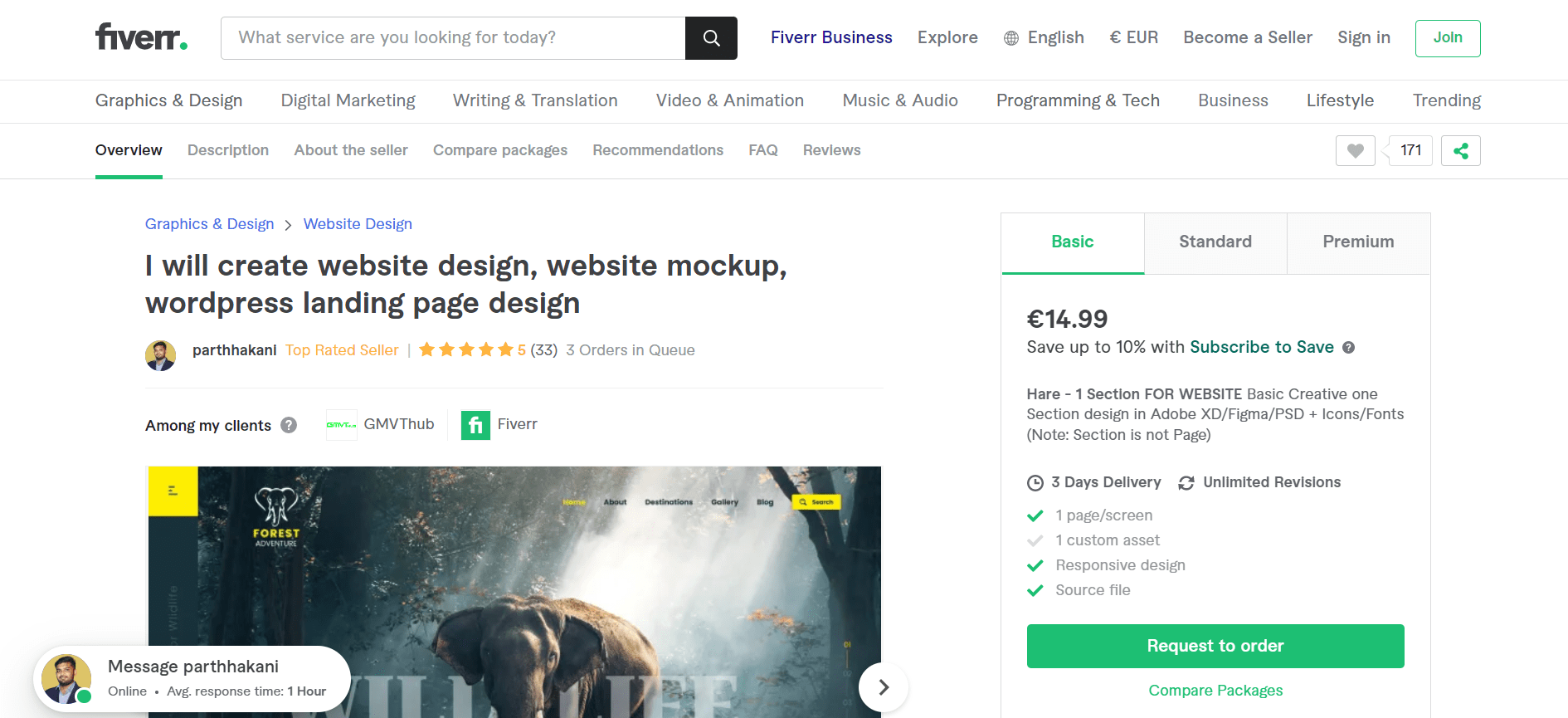 B2G (B2A): Business to Administration
B2G refers to the area of relationships between businesses and government agencies and institutions. The relationship in this sector is transparently regulated by the legislation of each country and is based on public procurement. Every step of the private sector is strictly regulated and verified: procurement procedures, opportunities, and limitations.
The distinctive features of the industry are the tender-based procurement system, the complex structure of the decision-making mechanism, and the stability of business relations. The thorough verification is quite justified: tax authorities and law enforcement bodies are only two examples on the long list of end clients.
C2G (C2A): Customer to Government
The development of the Consumer-to-Administration or Consumer-to-Government sector has just begun. Its implementation expands the possibilities of electronic interaction in the field of social security and other important spheres of life. An example may be a governmental organization having a direct relation to a professional interpreter or negotiator.
Value delivery methods for ecommerce innovation
There's such a business methodology as lean thinking which is exactly about maximizing value. One of the things it teaches is that every action has to provide an end value. What does it mean in ecommerce? Each piece of information and every step of purchase should be purposeful.
At the same time, it's important to keep up with the times. Augmented reality (AR) is already used heavily, and Future Business Tech prognoses that it will be a trend for the next decade.
How to select your ecommerce business model
Now that you know the types and definitions, it's time to choose, right? The good news is that it's a multi-select choice. It happens that a company works on several models simultaneously: one organization may, for example, create and maintain accounting programs for businesses (B2B), individuals (B2C), and schools (B2G). One can be the key and the other situational.
The Lean Canvas template, invented by Alexander Osterwalder and Yves Pignet, may also help to define your path. It consists of nine blocks, each dedicated to a different business process area of the future project:
consumer segments – who your most important customer is;
value proposition – what user problem are you solving;
channels of interaction – how you communicate your value proposition to the clients;
customer relations – how do you interact with the customer;
revenue streams – what ways you plan to monetize your product.
key resources – what it takes to get a product created and brought to market;
key activities – what needs to be done to make the business work;
key partners – all those through whom the business functions: suppliers, dealers, and support services;
and, finally, costs needed to make your business work.
Conclusion
Now you have a cheat sheet of whats and hows of the business models. Thinking them over and stopping on one frees you for the further promotion of your product/service. You'll know to whom, and we can help with "how", creating the site to reflect your vision. Turn to the help of the experts in one click! 14 years of expertise along with a focus on innovative solutions make up for a competent presentation for any results-driven company. The workflow is organized in such a way that it takes off right away, and it's also a scalable process so that Soloway can handle every challenge!