In today's fast-paced retail landscape, providing a personalized and seamless brand experience is crucial for success. According to Salesforce research, POS (point-of-sale) technology will become a vital part of the brand experience. With a growing number of consumers combining online and in-store shopping, it's essential to showcase products that are relevant to them. For example, 57% of consumers purchased goods online and then got them in the physical store. The main point is to present the products that your customers are most likely to buy. 
On the other hand, 56.5% of retailers integrate POS to use better analytics and prevent loss. This tool covers the marketing, sales, and customer communication areas of an eCommerce business. However, implementing new software is a challenging task since you have to ensure it's proper to your goals. 
In this article, you will learn about the POS, its benefits, and types, and consider how to integrate it without extra effort. Let's dive into the details.
Guide on eCommerce POS integration
If you run both online and offline stores or use different eCommerce platforms, you discover a way to get more customers via Omni channels. Statista Research says digital commerce will get 22.3% of all retail sales in 2023. Yet this opportunity to grow in revenue creates new challenges: stay efficient, improve inventory management and satisfy consumers' experience via online and physical buying experience. 
By integrating your eCommerce platform with a point-of-sale system, you will be able to get more revenue, provide a better user experience due to advanced analytics, and much more. But before we move on to the benefits, let's cover the basic terms.
What is an eCommerce Point-of-Sale system?
In a nutshell, an eCommerce POS system is a digital solution for managing online and offline transactions. With this integration, you sync the customers' and order details, and inventory between your physical and web store automatically. There are many POS system features, and the main ones cover:
Inventory management
Customer management
Promotion and loyalty programs
Email marketing
Sales reports
Refunds and exchanges
eCommerce POS integration enables seamless data transfer between two systems. Therefore, you can have the whole inventory, product details, images, discounts, and transactions running by one source.
Let's reveal the main advantages of using this solution.
Benefits of eCommerce POS integration
Personalization is a game-changer for eCommerce businesses. A McKinsey report says that treating your customers according to their expectations increases revenue from 5 to 15% and lower acquisition costs by up to 50%. Let's find out more advantages of integrating POS and eCommerce platforms. 
Analyze more customers data
By getting a POS system with enhanced analytics, you can get a clear view of your consumer's behavior and propose them a personalized offer. Among all the POS users, 61% of them choose it to get advanced analytics. 
Get more revenue due to multichannel sales
With both systems integrated you are able to reach more customers and grow in sales. This strategy aims to sell products or services via brick-and-mortar and online stores. Therefore, you will be where your potential customers are, both digital and offline.
Access up-to-date inventory management
Manual tracking is time and resources consuming, and as a result, your teams spend the time they could devote to solving urgent problems. Also, a lack of a streamlined inventory process may cause inaccurate data, overselling, and refunds. POS integrations store all the data and update it within one system, reducing the possibility of being outdated in inventory monitoring. 
Optimize the data entry
Automated data entry allows you to manage all the details in one system, without needing to spend extra time on manual work. Automation reduces the possibility of human error, losing data and overloading team members with additional tasks.
Provide enhanced user experience
This integration allows you to provide all the necessary features for your customers and increase their satisfaction. For examples, the shipping process will become straightforward and faster. You will be able to implement various marketing campaigns and loyalty programs, discounts, and more.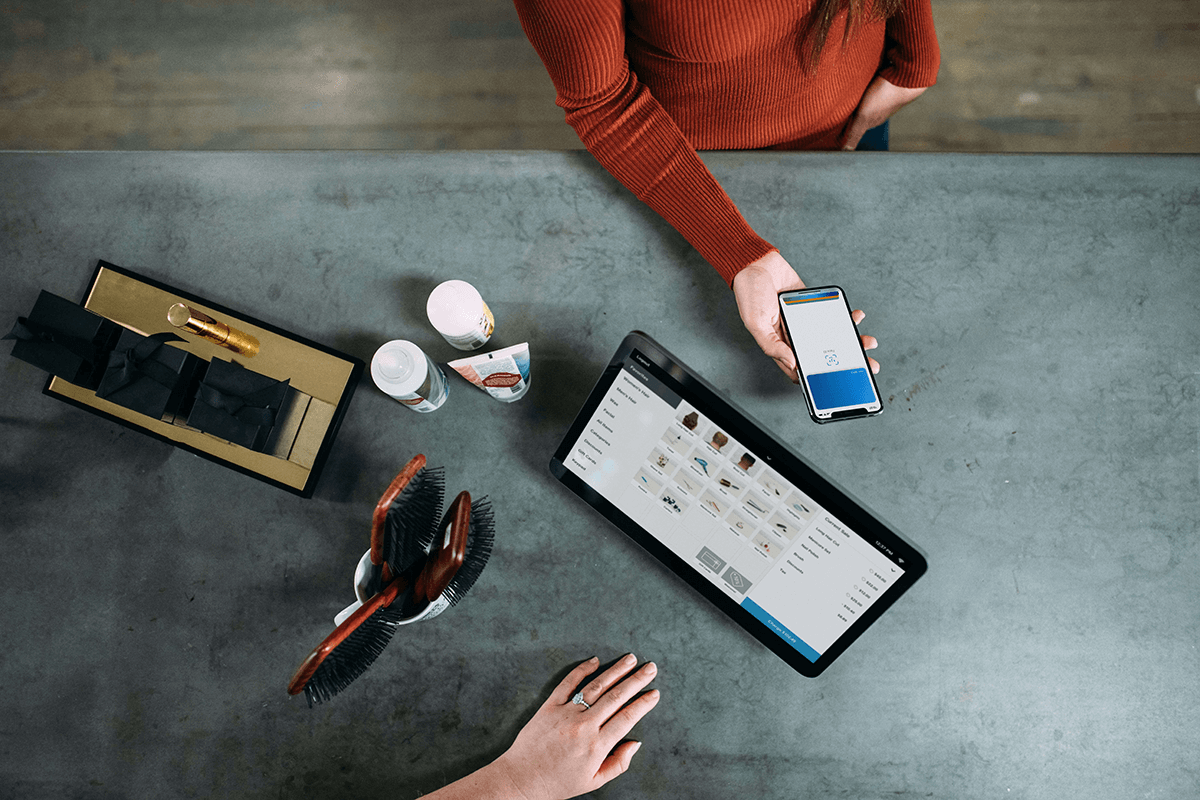 4 key factors in choosing a POS system 
The key to successful POS system selection is a clear understanding of your business needs. To ensure the new integration won't become a headache and the process will flow seamlessly, pay attention to the following four points.
Easy Usability 
eCommerce POS integration is aimed to simplify your workflow, not to cause problems. Ensure the program interface is clear and intuitive, and the installation and configuration processes don't require any special knowledge.
24/7 Support
Make certain you will be able to access professional help from the provider at any time. In the event of a transaction error or data loss, you have to be sure the problem will be resolved without risk to your business. Sometimes companies may charge additional service fees, so decide for yourself if you are willing to pay.
Enhanced Security
You may face attempts to steal customer data, and credit card details. A secure POS system prevents data loss, and also increases loyalty and trust from your customers. The PCI-compliant solution provides two-factor authentication to protect the information from being accessed by another person.
Cost
According to Tech. co's review, the average price for a POS system is about $69 per month. The price depends on the type of product, its features, etc. With a free version, you are able to get limited features. Make the decision based on your business needs and the company's size and consider future growth. 
Which POS system is the best?
In total, there are nine different types of this system, each varying in functionality and price. Here we will consider the main four and describe the best 5 POS systems so that you can choose easily.
Let's start with the POS system types:
Cloud-based POS doesn't require you to download and install additional software. All data is stored and transferred online by using a cloud database. Also, more than half of all retail sellers are going to replace their POS cloud-based systems by 2024.
Mobile POS systems offer the possibility to use it anywhere in the physical store. The research says that mobile POS transactions will reach $5.14 trillion by 2026.
Tablet-based POS is suitable for both Android tablets and iPads. Its advantage is a simple and intuitive interface and mobility.
Legacy POS's main difference is that data is stored on a local server instead of the cloud. It means that you are not able to access the data from anywhere using any device. Also, this system requires software installation.
The choice of system depends on your goals and the scale of your business. The integration should cover both the needs of an online store and a physical one. Let's consider the main three systems by Forbes review.
eHopper POS
This cloud-based system offers all the necessary functions for small businesses. In the free version, you can use 300 payments and then purchase one of the plans. eHopper is available for Android, PC (Windows through Chrome), and Poynt terminals. Key features include payments, inventory, orders, loyalty, and more.
Lightspeed POS
It's also a cloud-based system that offers a comprehensive solution for small and medium retail businesses. If you run a big enterprise, you can have their special edition software. The free version includes support, on-time updates, and additional integrations. A PC or iPad is enough to use the Lightspeed POS.
Clover
It is a flexible system with hundreds of additional integrations available through its own marketplace. The system's functionality includes business management, a virtual terminal, and the ability to accept all popular types of payments.
It couldn't be better, but no matter what type of POS system you choose, you can connect it with your eCommerce platform right away. So let's get to it.
How to integrate your Point-of-Sale with a website?
To make the integration process simple and straightforward, follow a clear organization and ensure you completed the following stages. But first, decide your start point: whether you already have a POS system that could or couldn't be integrated with the eCommerce platform, or you have to start from scratch. Let's move on to the steps.
Data Migration
It's the most important step, without which it is impossible to work with the new system. If you already have a POS system or a site, ensure that the information is not lost and is transferred without duplicates.
Tweak the POS System
Finish the setting stages according to the system you choose and set up the necessary features. You can do it on your own, or hire a developer's team to avoid errors and other mistakes.
Partner with SoloWay's Skilled Developers for a Smooth POS Integration Experience
Contact us
Fine-tune the Product Descriptions and Images
Verify that the product description is correct, the images match, etc. Ensure that there are no contradictions between the POS and your website. It's vital for potential consumers to view all the details about your products or services.
Keep Improving Your POS
As soon as you have set up the POS system, proceed to optimize it to ensure it works well. Regular check-ups and feedback from your customers will help you in resolving and preventing problems.
Read the "SOCAR Ukraine" Case Study: Achieving Seamless POS-eCommerce Integration
"SOCAR Ukraine", a leading Ukrainian fuel trader, approached Soloway with a request to develop an application for customers that would facilitate the purchase process. Thus, the key task was to develop a multifunctional application with a focus on the integration of payment systems and cash registers.
As a result, SOCAR got a full-fledged app, in which the client could pay for goods and services using a QR code. If you want to read more about the cooperation, follow the link. 
Conclusion
Integrating the POS system with your eCommerce platform affiliate the purchase processing between online and brick-and-mortar stores. As a result, you are able to reach more customers and increase sales.
If you want to get your own integration that meets the business goals, don't wait for a better moment. Contact Soloway via the link to start your project with a company that has 14+ years of experience, skilled developers, and clear process organization.