According to the Renolon statistic, 75% of online shoppers say that a website makes the first impression of any business. Whether a visitor becomes a customer depends on your website's design, functionality, and content. A real game-changer in this situation is customized eCommerce development that meets your unique business needs.
In our article, you will find out the value of custom eCommerce development, its cons and pros according to features. We'll also look into the checklist for the best web development partner and how much it costs to get a website.
What is custom eCommerce development?
Custom eCommerce development is a full-fledged process of creating a website from scratch or based on platforms like Shopify, WooCommerce, Magento, etc. Unlike commercial off-the-shelf software (COTS), a custom one offers a designed web store based on the needs of your audience and business. The eCommerce development process includes:
UX/UI development to make it eye-catching and intuitive for consumers.
Creating pages for catalogs, product categories, shopping carts, forms for ordering, etc.
Front-end and backend development for your website to make it valuable for buyers.
QA to ensure your platform is stable and protected from any attacks.
SEO optimization to get the website to the top of searching systems.
Developing the MVP (Minimum Viable Product) to reduce any risks as well as save your time and budget.
Analysis of the client's needs to make the platform personalized and meet the requests of your potential clients.
Maintaining the web store in order to ensure it's updated and secure for use.
Now that you know what this process stands for, let's dive into its benefits and disadvantages.
The Pros and Cons of choosing a custom eCommerce website development
Besides having your own website is a future-proof decision for your digital business, you must ensure that you need a development agency. Let's look deeper into the pros and cons of the service. Here are the key points worth paying attention to.
Get high-rank results with SEO
Due to your website's creation from scratch, you can get to the top of Google thanks to SEO optimization. The customized, flexible solution provides complete control of the website's back-end. According to Backlinko research, the first three results in Google get 54.4% of all clicks. Honestly, believe you wouldn't like to miss the chance to get your piece of this number.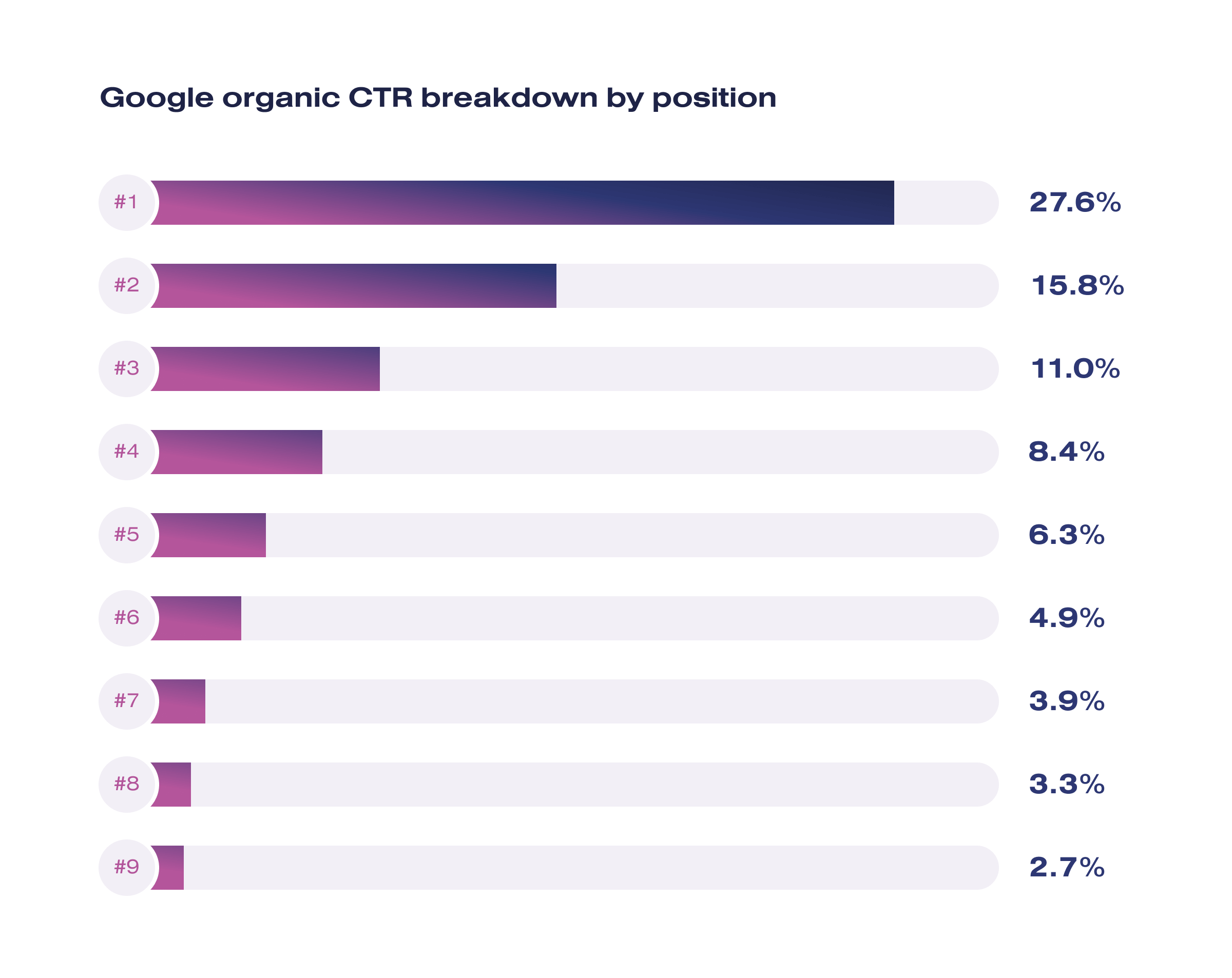 Provide a better user experience
With a custom eCommerce development service, you are limitless in implementing ideas. UI/UX is created based on the needs and preferences of your consumers. Good Firms published a report that states that 73.1% of users will leave a non-responsive website. Therefore, personalized interaction with users will increase brand loyalty, and the chance of purchase.
Deliver more insights about the product/service
Templates websites won't be able to demonstrate all the benefits of what you sell and cover the customers' needs. Thanks to custom development, you improve how you deliver an understanding of your product or services: gifs, photos, video presentations, etc.
Control the customer's path to purchase
From the first impression to payment — you can control every step of your potential consumer. With custom eCommerce development, you are able to use the necessary tools to interact with clients on their way to the order: pop-ups, CTA forms, live chat or chatbot, and more.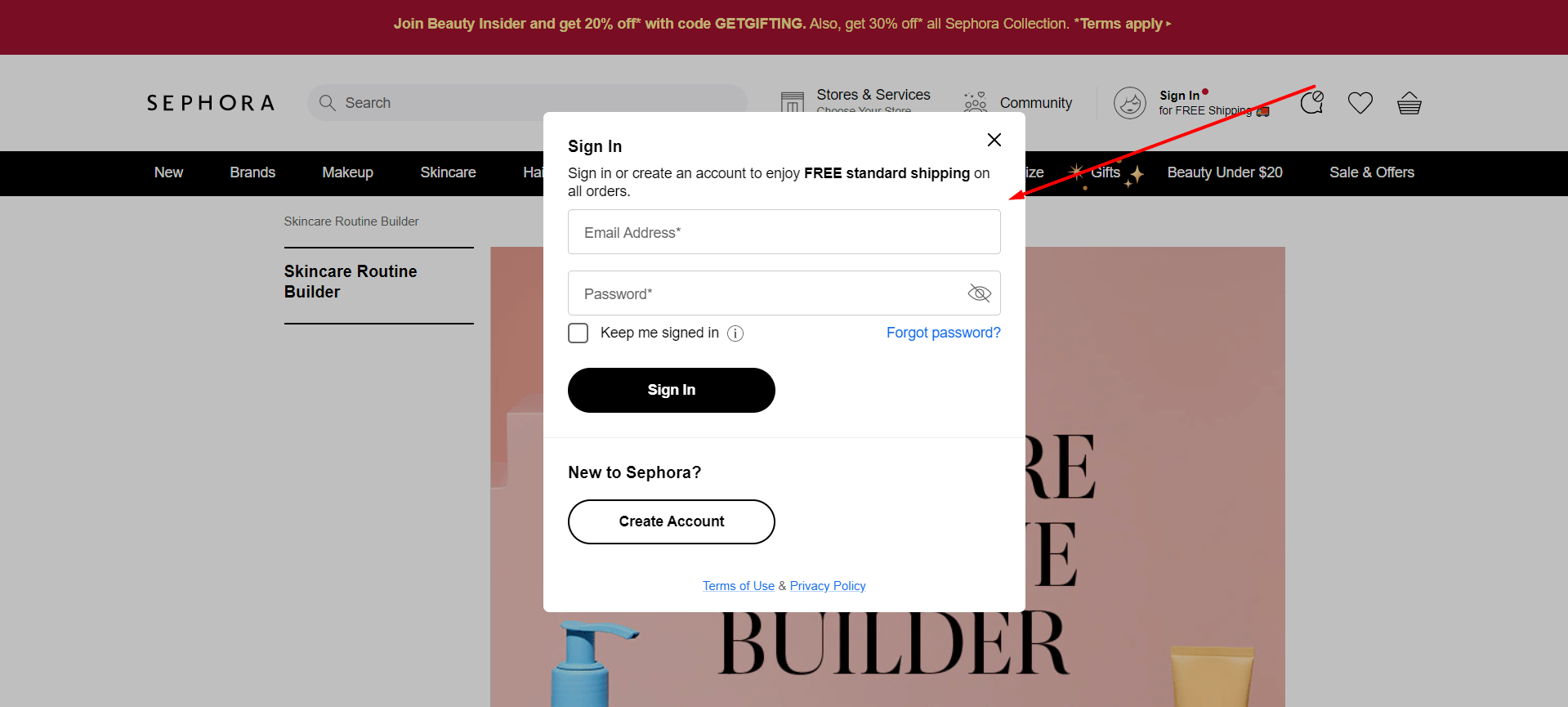 Custom eCommerce development is the right choice if your goals are getting more sales, showcasing your company, and increasing revenue. Still, you must be aware of a few cons when choosing this service.
Time and resources-consuming process
Custom development can take up to six months, according to your request. Also, you must remember that it requires your and the team's participation. It's better to create a clear plan to understand how much time will be spent on each stage. As for web development companies, they provide a full-fledged roadmap for website creation.
Possible risks regarding the website's work
Yes, the developing service offers unique possibilities for your digital solution. However, depending on the number of features, it may affect the web page loading time and interaction with your website. It's a price for providing a better user experience. You are able to avoid these risks by cooperation with skilled developers.
Choosing a team with proven cases
Before collaborating with an agency, check the previous team's experience and their study cases. Pay attention to communication, how it's set up, and whether they provide you with the details about your cooperation. One of the risks is that you won't have a clear idea of how the company works on your project.
Constant platform updates
The cooperation does not end after the platform's development. Regular monitoring is needed to keep it secure and up-to-date. This point is critical, as it determines the site's stability and whether customers will trust you.
The Necessary Features
With this service, you can get any features you need for your business. Their list is developed based on the analysis of the target audience's needs, competitors' sites, and parts of your goods or service. Let's consider the four main types of functions inherent in any website.
1. Aimed at users
This list includes a user profile, registration form, betting history, and wish list, as well as discounts and special offers. Each of them is aimed at improving user experience, collecting data for personalized advertising and marketing campaigns.
2. Product features
This functionality covers products or services categories, the description page itself, and customer reviews. Types are necessary for the user's convenience, who can immediately go to the desired section. Reviews build customers' trust, so it is essential that there are accurate rates with photos and videos.
3. Admin features
It concerns internal work and management. This important functionality includes pages with analytics, orders, refusals, and integration with third-party applications. A well-configured admin panel guarantees fast order processing, customer feedback to solve problems, and much more.
4. Payment methods
The eCommerce industry is full of different payment methods; for the site, you need to choose only the most popular ones. So you will expand the geography of sales and audience, get more customer income and loyalty. For example, in addition to traditional methods, you are able to connect crypto payments and reach 320+ million crypto users worldwide.
How to Select the Best Web Development Partner
Custom eCommerce development is a multi-level process that requires a skilled team. Here are three main options to verify before contracting any partner.
Check out the portfolio
It will help to assess the company's experience and level of professionalism. Pay attention to how the portfolios are designed and what components it provides. Soloway's team portfolio includes the:
Details about the challenges
The process of working
Collaboration results
Following these points will help you to select the best distributor that suits you in experience and values.
Read reviews on third-party platforms
In addition to the case studies on the site, pay attention to the rating on services like Clutch or Goodfirms. The portal offers honest, detailed customer feedback on cooperation. You can also check the company's awards and partnerships.
Ask for recommendations
If the company does not provide them on its website, you can ask for them personally. It can be a short report on cooperation from a client of this company, schedule a personal meeting, or call.
Are you looking for a trusted provider to realize your project?
Schedule a call
How much does the custom eCommerce website development cost?
Companies consider the specifics of the business model (B2C or B2B) and industry and need to estimate the overall cost of eCommerce website development. The price is affected by the number of features, third-party apps, and design. According to our research on Clutch and WPBeginner analysis, the average costs are as follows:
Hiring an eCommerce developer will come at a price from $25 up to $300 per hour.
Mobile development starts with $25 000 for a simple application.
UI/UX design costs from $1000 up to $10 000.
Hosting starts at $7.99 / month, domain name $14.99 / year.
Design will cost you from $1500 to $6000 depending on the platform's type.
Add-ons and extensions stand for prices from $500 to $10,000.
The full-fledged development would include hosting, design, different types of integrations, and other required features.
Conclusion
The number of consumers will reach 218.8 million only in the US by 2023. You need a website to get more sales among these buyers and increase your competitiveness. One way to solve this task is to contact certified professionals with experience. With custom eCommerce development, you will receive a ready-to-work website designed especially for your digital business.
Do you want to get a complimentary consultation from Soloway? Contact us and learn how eCommerce development can increase your income.