The global mobile payment market was valued at $1.48 trillion in 2019. It is anticipated to reach $12.6 trillion by 2027. The mobile payment market is highly prospective, and those who enter it first will have a more significant advantage over competitors. This is why many startups are exploring the possibility of building mobile payment systems.
In our article, you will find out what mobile payment is and the key considerations for building a successful mobile payment system. We will also discuss types of mobile payment systems and examples of successful projects.
What is a mobile payment system?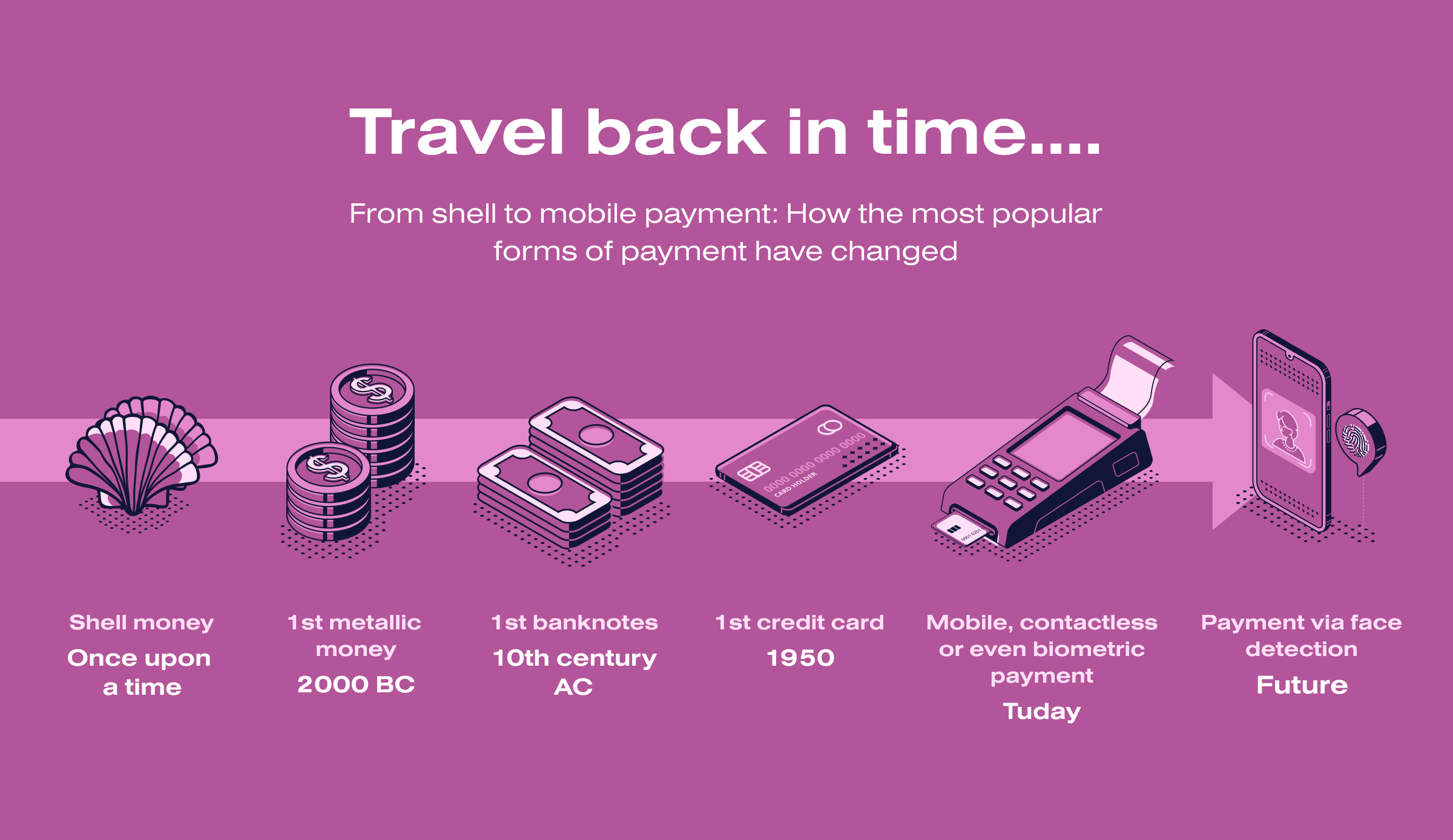 Mobile payment systems are software that allows people to purchase via Apple or Android smartphones, tablets, or wearable devices using credit, debit, and gift card networks. Thanks to their universality, mobile payments steadily boost their global presence and push evolution in non-cash transactions.
Google Pay is a bright example of a mobile payment system. It allows people to purchase using their Android devices or on the web. As of 2021, there were 150 million Google Pay users worldwide.
Types of mobile payment systems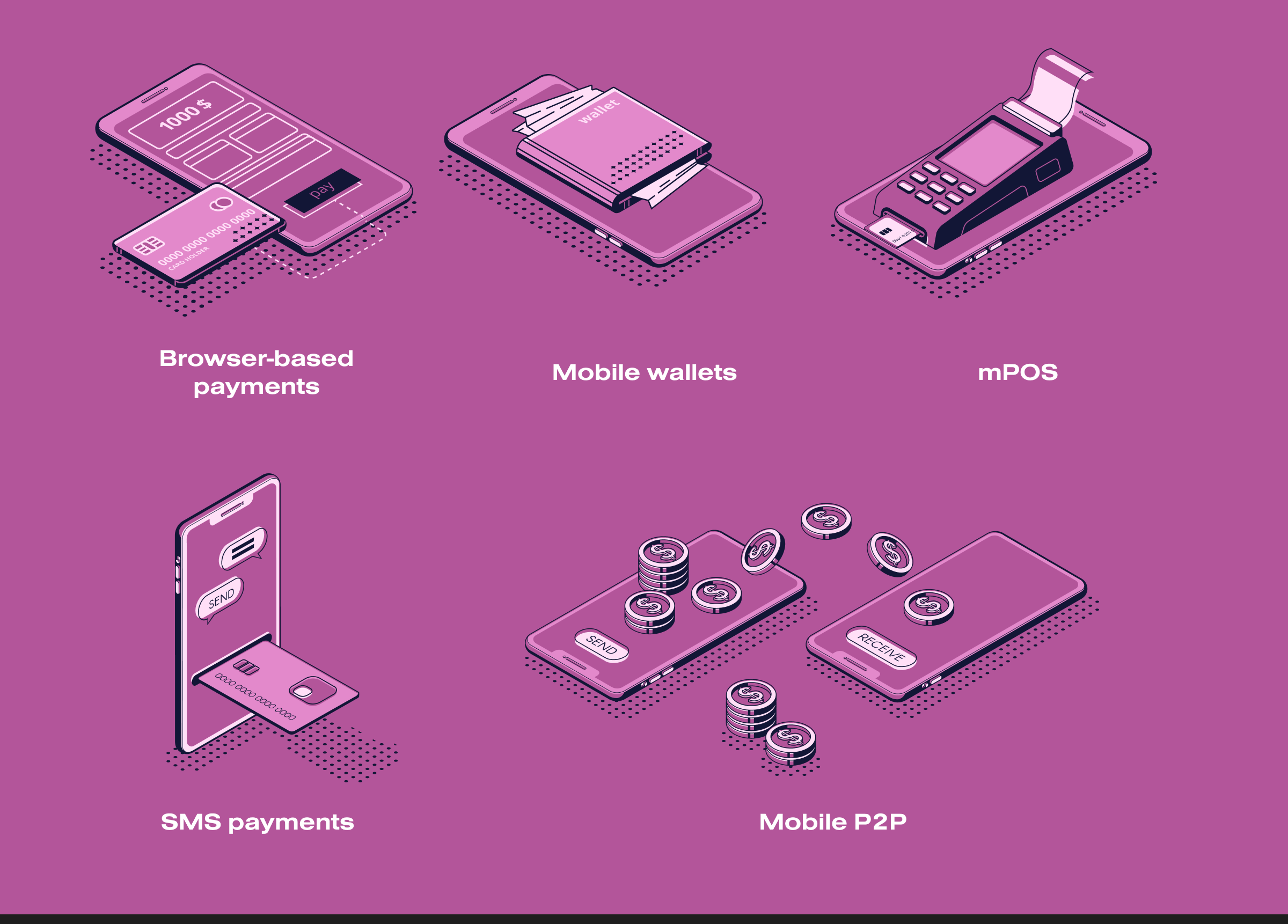 Mobile payment systems are diverse:
Browser-based payments. People can enter payment details into a mobile website or app checkout form.
Mobile wallets. Any NFC device can evolve into a protected virtual wallet to keep payment information. Samsung Pay, Google Pay, and Apple Pay allow people to make in-store and eCommerce payments.
SMS payments. People can purchase via SMS. They just must send a message to a special number.
mPOS. A smartphone or tablet can become a point-of-sale system allowing payments via NFC.
Mobile P2P. PayPal, Cash App, and many other P2P apps transform mobile payments into a simple and fast process for shoppers.
At SoloWay Technologies, we can develop any of the above-mentioned mobile payment systems. 14 years of experience in payments and e-commerce development are your guarantee of success.
Examples of successful mobile payment systems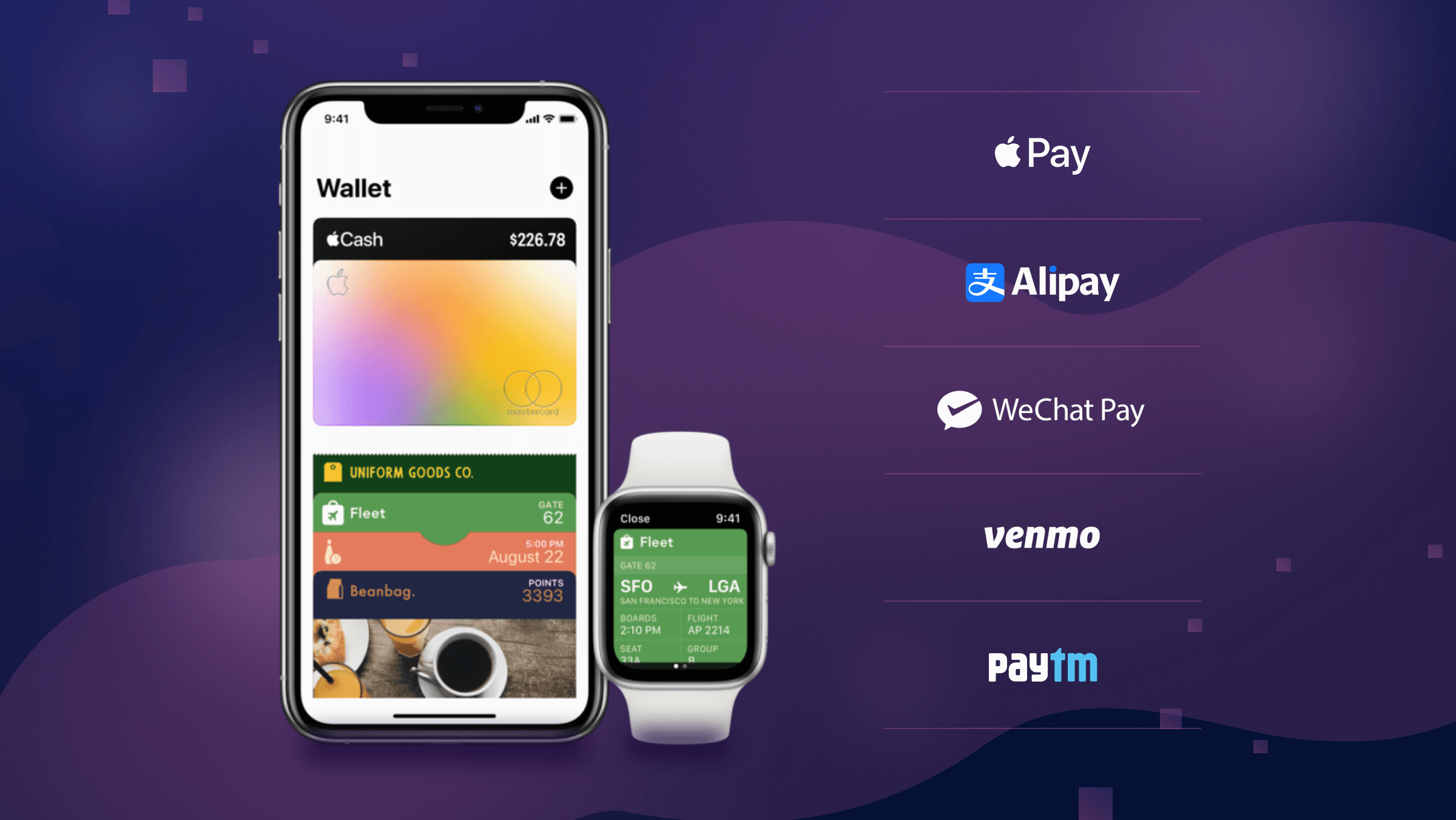 Here we describe 5 successful payment systems:
Overall, these mobile payment systems have successfully provided users with a convenient and secure way to make mobile payments. If you need a reliable partner for developing such, the SoloWay team is your best choice. Examine our use cases!
Key considerations for building a successful mobile payment system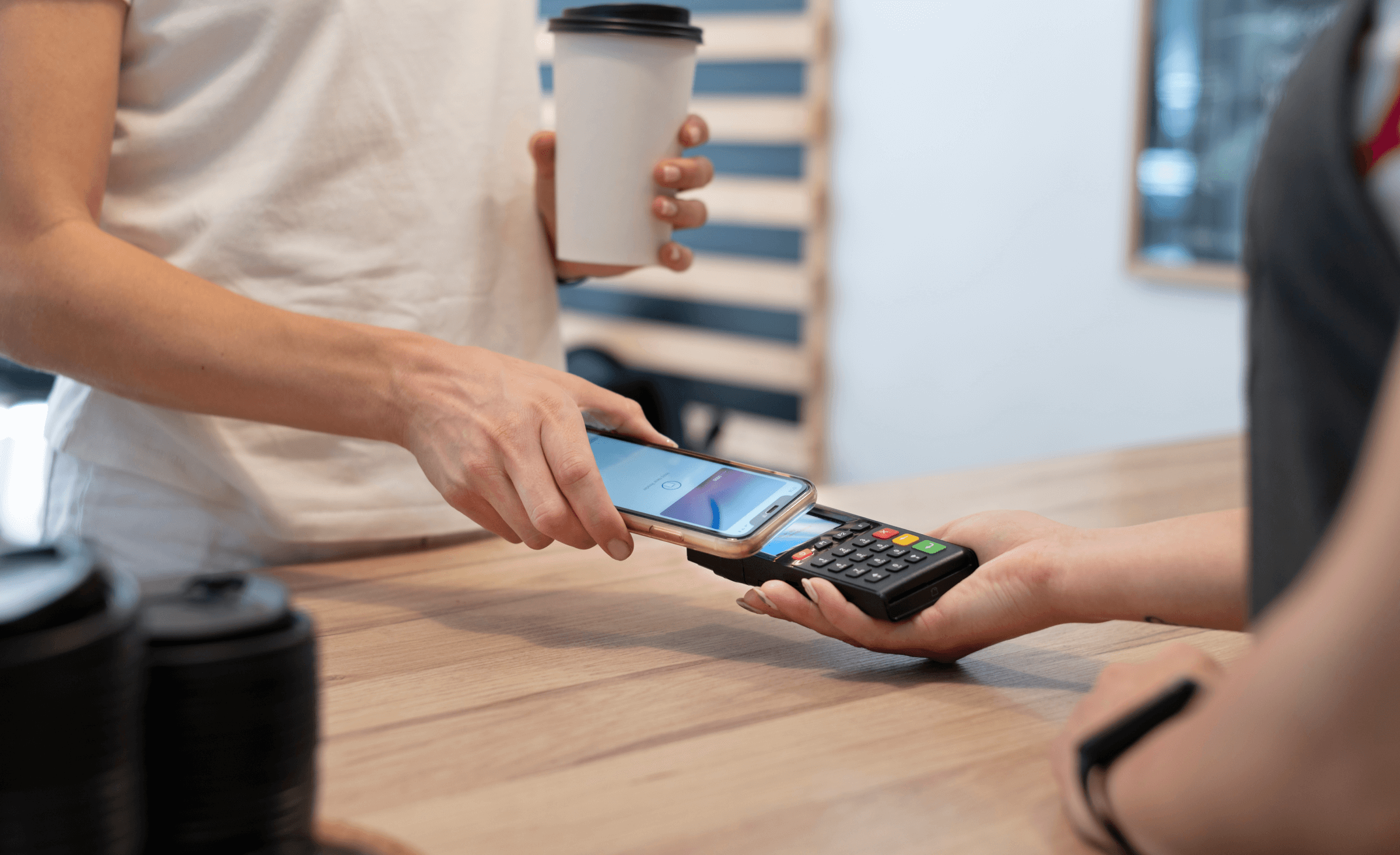 Building a successful mobile payment system requires careful consideration of several key factors. By considering them, you can create a mobile payment system that is secure, reliable, and convenient for customers, offering real value to businesses and other stakeholders.
Suitable platform and technology
Choosing the right platform and technology for your mobile payment system is crucial. You need to ensure that your system works seamlessly across different devices and platforms and is secure, reliable, and scalable. Some popular platforms and technologies used for mobile payments include iOS, Android, Java, Swift, and React Native.
Ensuring compliance with financial regulations and security standards (PCI DSS, GDPR, KYC)
Compliance with financial regulations and security standards is essential for building a successful mobile payment system. This includes standards such as PCI DSS, GDPR, and KYC, which protect user data and ensure your system is secure and trustworthy. You should work with experts in compliance and security to ensure that your system meets all relevant standards and regulations.
User-friendly and intuitive interface and experience
The user interface should be clean and simple, with clear instructions and prompts. You should also consider offering features such as one-click payments, automatic bill pay, and push notifications to make the payment process as seamless and convenient as possible.
Offering incentives and rewards to attract and retain customers
Offering incentives and rewards can greatly attract and retain customers to your mobile payment system. This could include cashback, discounts, loyalty programs, and referral bonuses. Also, consider partnering with other businesses to offer exclusive deals and discounts to customers.
Partnering with other businesses and platforms to expand reach and functionality
For example, you can integrate with popular social media platforms, e-commerce platforms, or banking systems to offer additional functionality and reach a wider audience. Also, consider partnering with financial institutions and payment processors to ensure your system is interoperable with existing payment systems and networks.
Feel free to contact us to discuss your payment system development
Let's sync
Conclusion
Mobile payment system development requires the development team's deep expertise in this domain. Our team dramatically fits this purpose. Soloway's development team can scale quickly, while organized processes allow us to start working on your payment system almost immediately. We have technical expertise of over 14 years and experience in similar project development. For example, we were working on SOCAR's digital commerce transformation.