In a world where mobile apps are helping companies drive sales growth, the smartphone has become a powerful tool for reaching a target audience. Nearly every adult has one, and online giants are scaling their ecosystems by developing mobile commerce. In 2021, retail m-commerce sales reached $359.32 billion, a 15.2% increase from the previous year. And in the US, m-commerce alone is expected to reach $728.28 billion and account for 44.2% of e-commerce sales.
In our article, you will find out the types of mobile commerce apps and the advantages of mobile commerce over traditional e-commerce. We'll also look at mobile commerce trends, statistics, and common challenges small businesses face in implementing mobile commerce.
What is mobile commerce?
M-commerce is a form of e-commerce where users access online platforms using mobile devices (tablet or smartphone). M-commerce includes mobile shopping, mobile banking, and mobile payments.
Mobile commerce is becoming faster, safer, and more scalable every year, and the demand for mobile shopping is actively growing. The demand for mobile shopping started to grow in 2020 when many stayed home and ordered more often through mobile apps. According to a study by Adjust and Liftoff, customer engagement increased by 40% in 2020, and the percentage of purchases was 14.7% (10.5% a year earlier).
An average user spends 3 hours and 15 minutes daily on a smartphone (as per Elite Content Marketer). They spend this time on social media, email, calls, mobile games, and, of course, shopping. There has yet to be a better time to develop m-commerce!
Mobile commerce isn't just affecting retailers whose customers make and pay for orders on the fly. It's also relevant to companies that provide financial and brokerage services. Mobile banking allows clients to easily access their accounts and make payments or transfers. And users connected to brokerage services monitor stock quotes and even trade through their smartphones. M-commerce is relevant to telecommunications companies, whose customers change services and pay and check bills from a mobile device.
M-commerce is classified by function: shopping, banking, and payments. Let's look at each of them in more detail.
Mobile shopping
A user orders and pays for an order via a smartphone or tablet. Each of us has used such applications at least once: Amazon, Aliexpress, OLX, Rozetka, and many others. According to market forecasts, retail m-commerce sales are expected to account for 43.4% of total retail e-commerce sales in 2023, up from 41.8% in 2022. For some major players, this prediction has already become a reality.
Therefore, major retailers and marketplaces are already working to maintain m-commerce at a competitive level by implementing best practices, adding new features to boost sales, and improving existing ones.
Mobile banking
Mobile banking allows customers to conduct transactions using chatbots and messaging capabilities securely. Growing security, the proliferation of P2P (person-to-person payments), augmented reality in mobile banking apps, and other features are improving the user experience. Technologies are constantly evolving, improving mobile banking functionality. Mobile payments have greatly simplified users' lives, thanks to which mobile banking's popularity is multiplying.
Mobile payments
With the advent of digital wallets, shopping from a smartphone requires no effort. In addition, it has increased the security of financial transactions. We mean Face ID or Touch ID.
The prime examples of mobile payment apps are Apple Pay and Google Pay, which allow you to purchase without swiping a card or paying in cash. Demand for such applications is growing. Experts believe that the main driver of this is mobile payments, which are becoming safer and more accessible. Deutsche Bank analysts point out that the development of cashless payment will lead to a paradoxical situation: reducing the use of bank cards while maintaining the popularity of cash among consumers.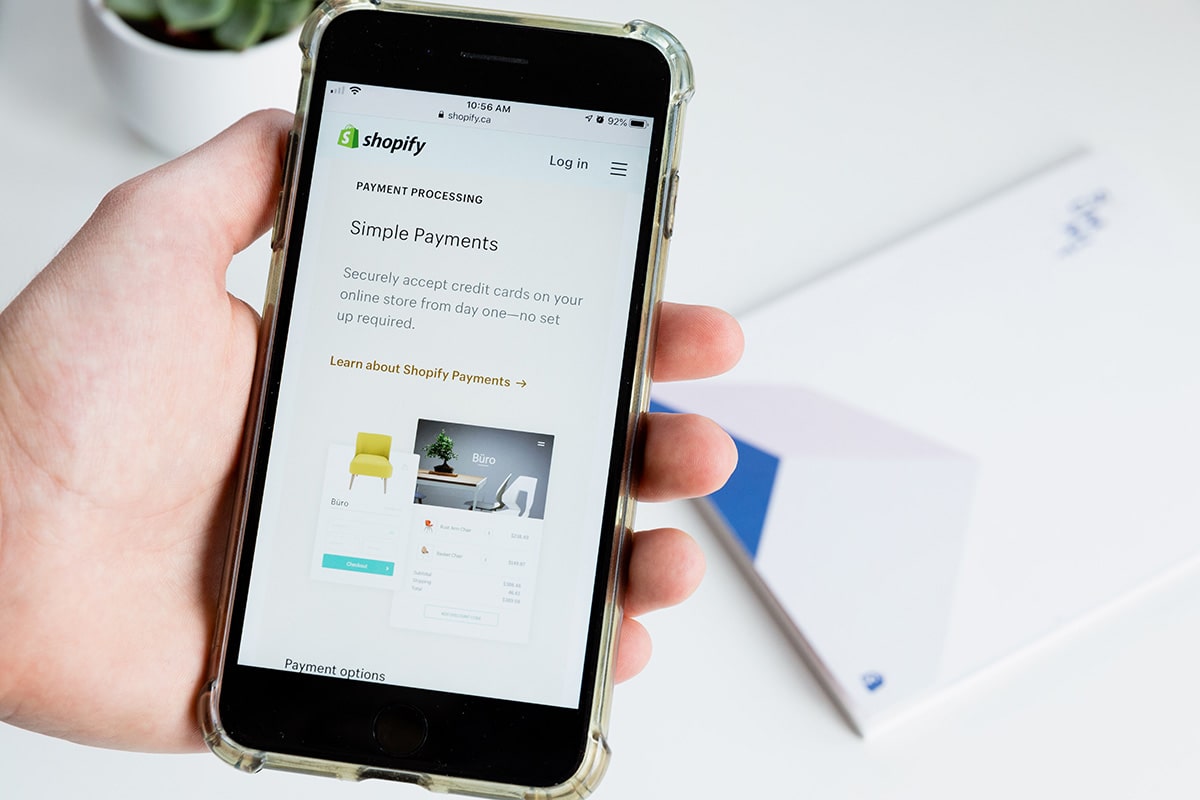 Advantages of mobile commerce over traditional e-commerce
Entrepreneurs should bet on the mobile commerce industry and take it as a full-fledged substitute for live sales. Let`s discuss m-commerce advantages.
Better customer experience
E-commerce has already made shopping more convenient, and mobile commerce is helping make it more accessible. Users can shop whenever they want, wherever they are. A wide assortment, a map of stores, and competitive prices are all on a smartphone screen.
Moreover, apps are improving the customer experience and bringing new capabilities, including augmented reality (IKEA and Sephora, for example, are already using this technology), chatbots, and messengers that make it easier for businesses to interact with their customers.
Phenomenal growth potential
Mobile shopping is a fast-growing sales channel. Consumer habits are changing worldwide. They significantly changed in 2020 due to the COVID-19 pandemic. As a result, more and more users are buying on mobile.
At the same time, buying via mobile apps is quick and easy. First, mobile apps load faster and allow users to save time. Second, payment systems also make shopping easier. Third, shopping on social media has improved the mobile experience.
Therefore, retailers investing more in m-commerce can expect higher conversion rates and ROI.
Omnicanality
Omnicanality involves seamless communication with customers both in-store and online. The unified look and feel of the online and mobile app personal accounts help customers choose the most convenient shopping channel. Moreover, mobile apps can reach target users quickly and on time. With push notifications and geo-targeting, you can constantly interact with the customer through the app.
This aims to enable the customer to decide and purchase without barriers. And m-commerce makes this easier than any other multichannel marketing and sales form. This is especially true given the growing popularity of apps, where consumers spend more of their time.
Variety of payment options
With the advent of new mobile payment solutions, customers can choose convenient payment options, which also affects brand loyalty. M-commerce allows for one-click shopping. What's more, there's no need to manually enter credit card data. Sensitive private data (like purchase history and delivery data) are saved in the app after the first visit to the app.
Do you want to get a complimentary consultation from Soloway? Contact us and learn how m-commerce development can increase your income.
Contact us
Mobile Commerce: Trends and Statistics
The following factors influence the success of the m-commerce industry:
In addition to m-commerce statistics, we also collected the main mobile commerce trends:
Generation Z rise. M-commerce should prepare a special USP for Generation Z preferences and communication in marketing to stimulate them to use your app.
E-wallets and payment services. Integrating with mobile payment apps will help improve mobile conversion rates and positively impact the shopping experience. The mobile shopping process in 2023 should be as convenient, fast, and safe as possible.
Mobile-first approach. This interface development principle focuses on mobile devices and further scaling it to the desktop version. As a result, a website becomes dynamically adapted to the resolutions of various devices without loss of functionality and visual appeal.
As you can see, mobile commerce is a reasonably profitable industry. We also recommend you read another article about custom e-commerce website development.
Common challenges faced by small businesses in implementing mobile commerce
Despite the wonderful benefits of m-commerce, there are 5 common challenges every small business faces.
High competition
M-commerce is trendy, and small businesses across all sectors are focusing on the mobile marketplace. When connecting m-commerce, you need to be aware of technological advances and optimization best practices so that your mobile app offers a superior experience and is fast. Every detail matters, even those that may seem insignificant at first glance. For example, the loading speed of app pages plays a crucial role in conversions and repeat sales, which should be considered immediately, even during the app's design phase.
Privacy and security concerns
Mobile users are increasingly concerned about who and how they share their personal information. And the challenge for brands involved in mobile commerce is to make sure they know it's safe.
Also, companies need to take higher responsibility to protect the data gathered. Users are worried that their mobile devices will be attacked by viruses, which could lead to the theft of personal data (bank card details, security passwords, and other personal data). You need an m-commerce product protected against all possible threats.
Excluding brick-and-mortar stores
Businesses focusing on mobile commerce need to remind consumers about their physical stores. For this purpose, it's enough to integrate the digital and physical space. You can offer buyers a mobile app that assists them while shopping.
There are shopping mobile applications that allow buyers to boost their shopping experience by proposing personalized discounts inside brick-and-mortar stores.
Simpler comparison with competitors
Armed with just a smartphone, customers can quickly compare product prices among dozens of brands until they find the one they are most comfortable with for the price. Many do a little analysis before buying: looking at several catalogs and advertisements before going to physical stores or placing an online order. M-commerce has made this process much easier, so the company must carefully consider pricing, loyalty systems, and service levels.
Limited functionality
The more comprehensive the product range, the harder it is for the customer to understand. You must help the customer by providing an advanced product search, convenient tools for reviews and collecting estimates, and good-quality photos. This helps create a sense of trust in the customer, influencing loyalty and buying decisions. However, such m-commerce app functionality requires investment.
By the way, we have a great case study on Moyo's digital commerce transformation. In it, we showed how we boosted its transformation by offering to implement three solutions: CRM system integration, a new website, and mobile application development.
Conclusion
The frequency with which we use our mobile devices and the purposes for which we do so are changing. People use smartphones to search for special offers, compare products, make purchases or choose services – usage is becoming increasingly advanced. This dependency is suitable for companies.
In the search for additional points of contact with the target audience, mobile apps can bring businesses many advantages and opportunities for growth. The main thing to remember is that m-commerce should solve specific problems and contribute to the company's development. So prepare thoroughly, plan the work, and make a list of necessary features for the future m-commerce application.